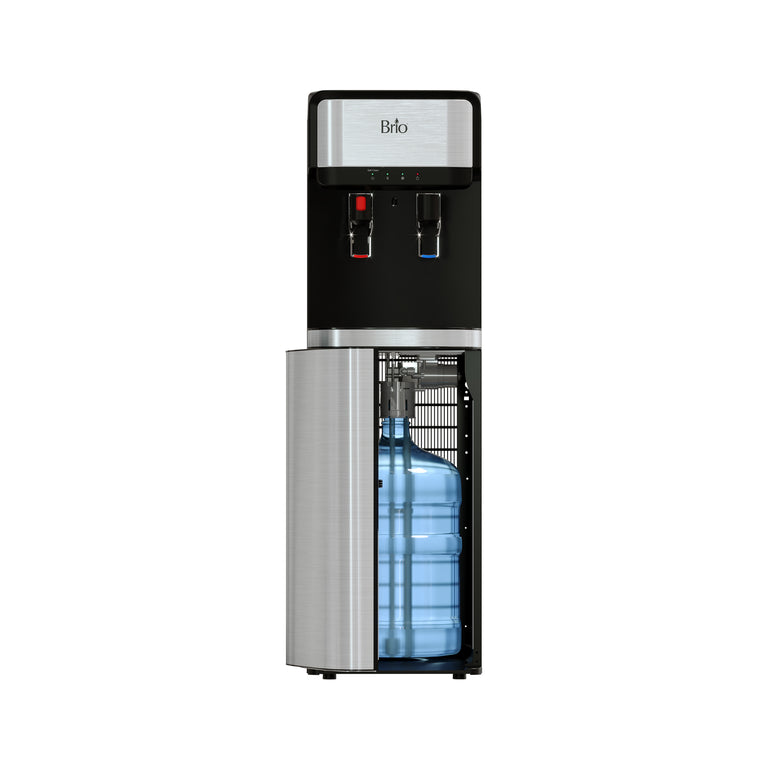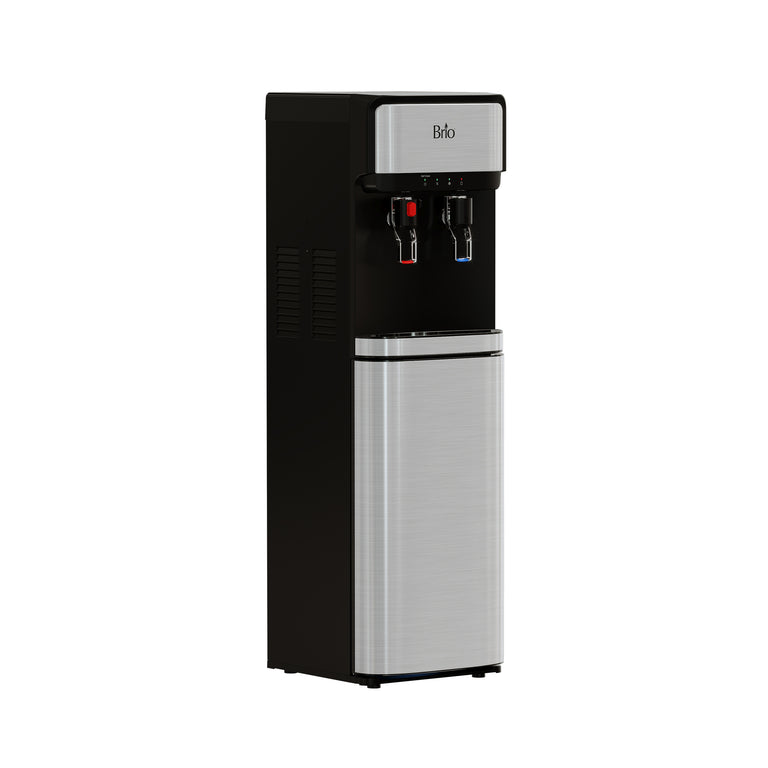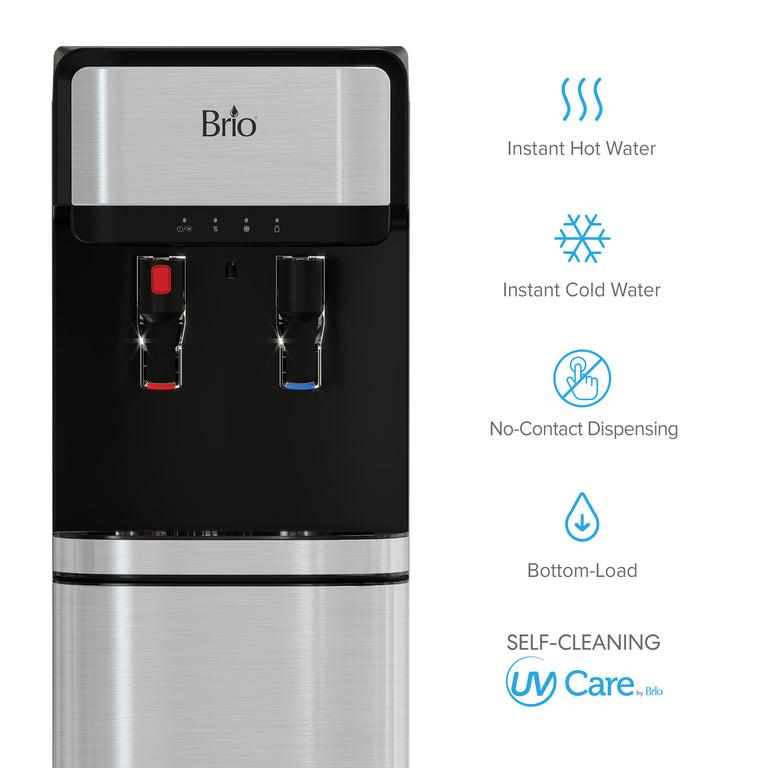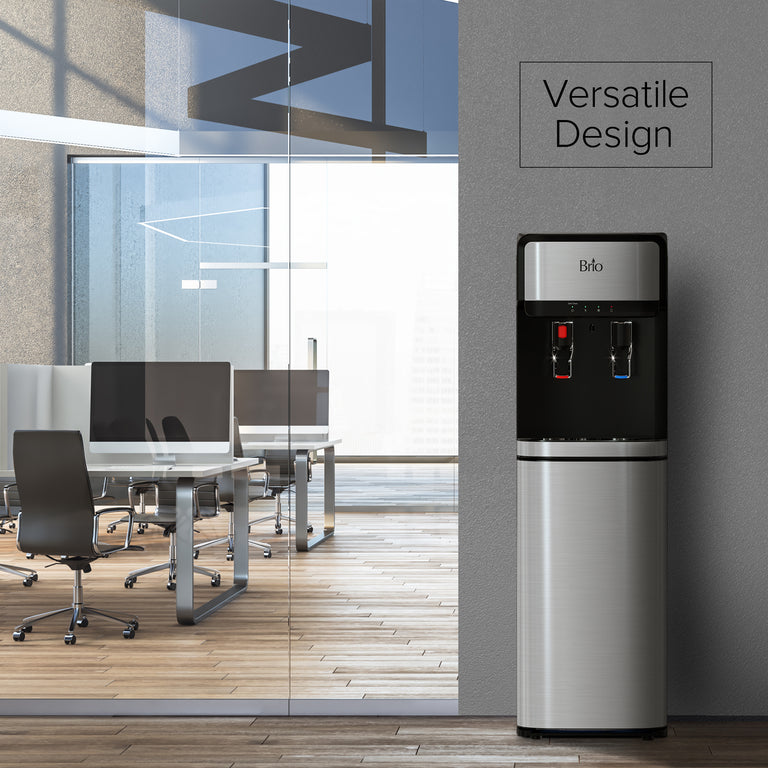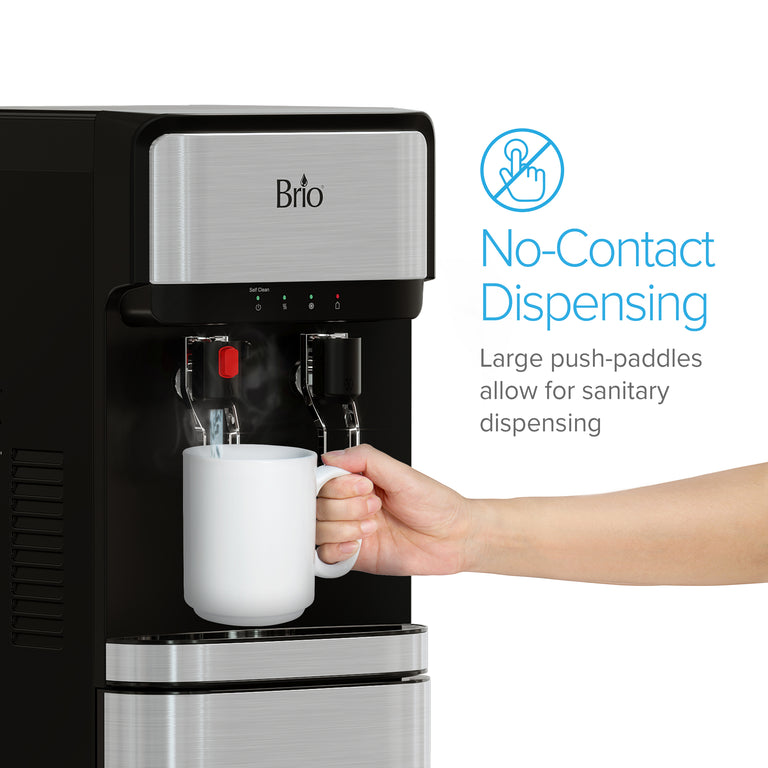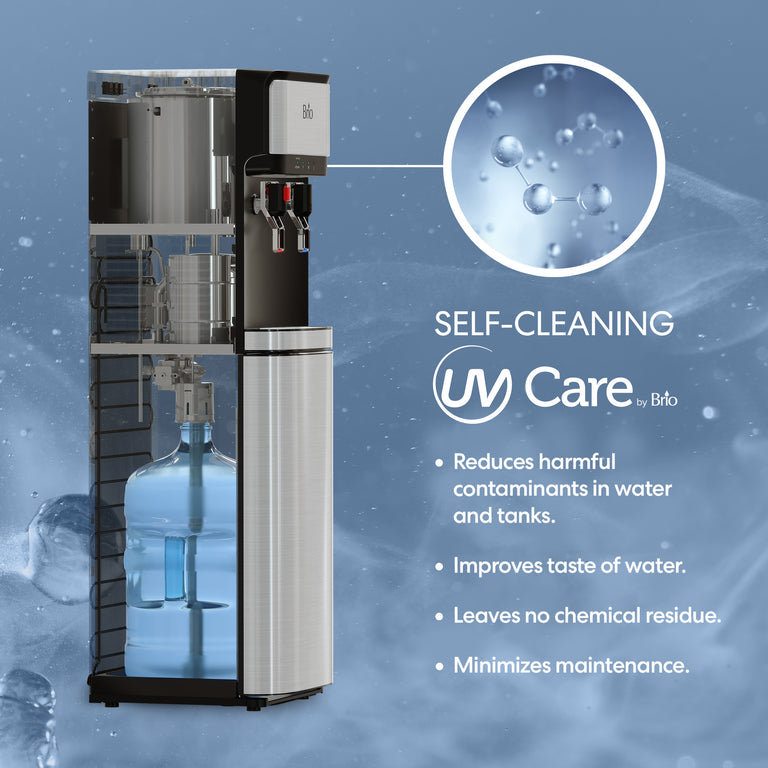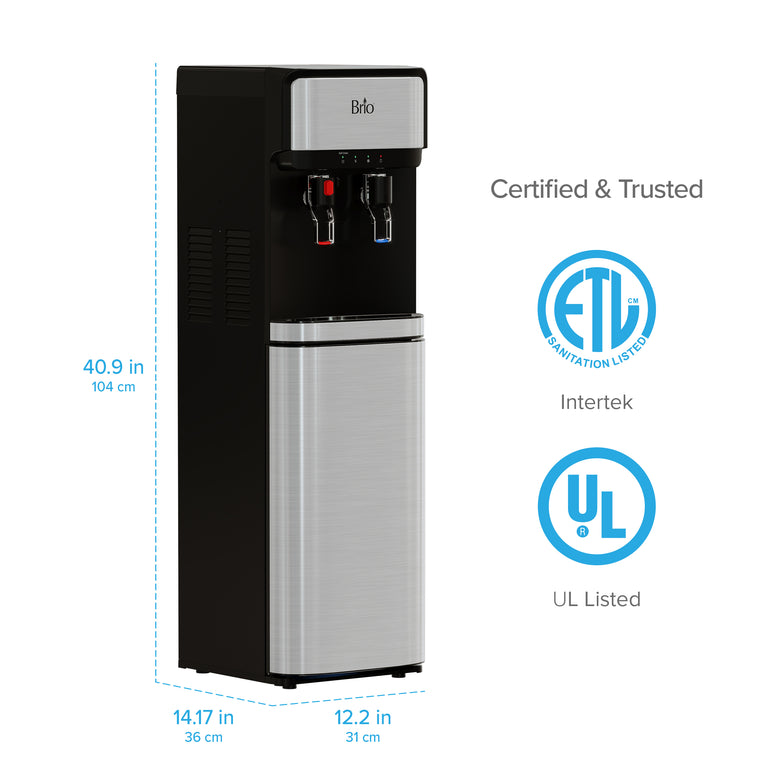 Brio 300 Series Bottom Load Water Cooler Stainless Steel
Save 32%
$249.99 MSRP
The Brio 300 Series Bottom Load Water Cooler is a contemporary model with advanced self-cleaning technology. It is equipped with large hot and cold paddles for no-contact dispensing, features a convenient bottom load design, and has a bright LED indicator lights to alert you when a bottle needs to be changed, when hot and cold water are ready to dispense, and when self-cleaning is being performed. 
Bottom load design: effortlessly replace water bottles - no heavy lifting required
Child safety lock: equipped with child safety lock to prevent accidental hot water pours
Removable drip tray: anti-rust BPA-free removable drip tray allows for quick and easy clean up
Modern design: sleek, minimalist curves and lines complement any space
Self-cleaning: self-cleaning ozone eliminates potential bacteria and biofilms

No-Contact Dispensing

With an innovative open design, dispense paddles reduce contact with container, minimizing the risk of cross-contamination.

Crisp Cold & Piping Hot Water

Refreshingly cold and piping hot water let you refill sports bottles and prepare soothing beverages with just the press of a paddle.

Bottom Load

This water dispenser loads from the bottom, making bottle changes effortless, and the doored design conceals the bottle, so your dispenser always looks sleek and modern.