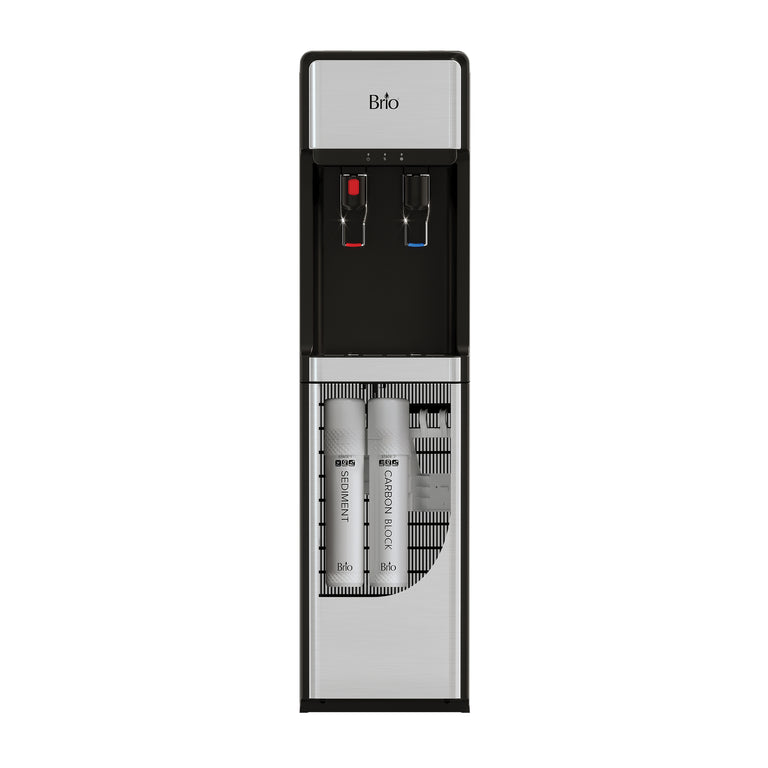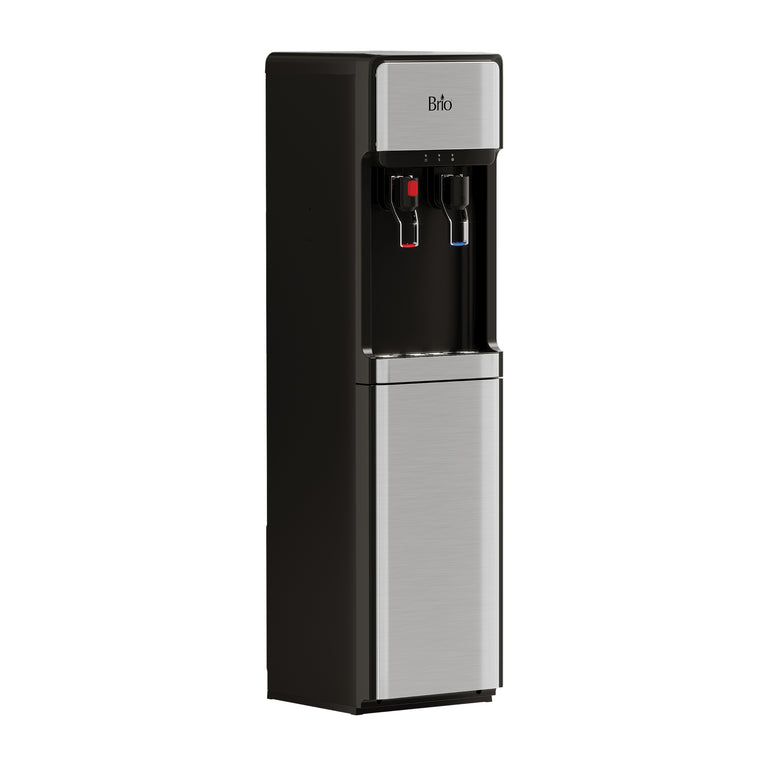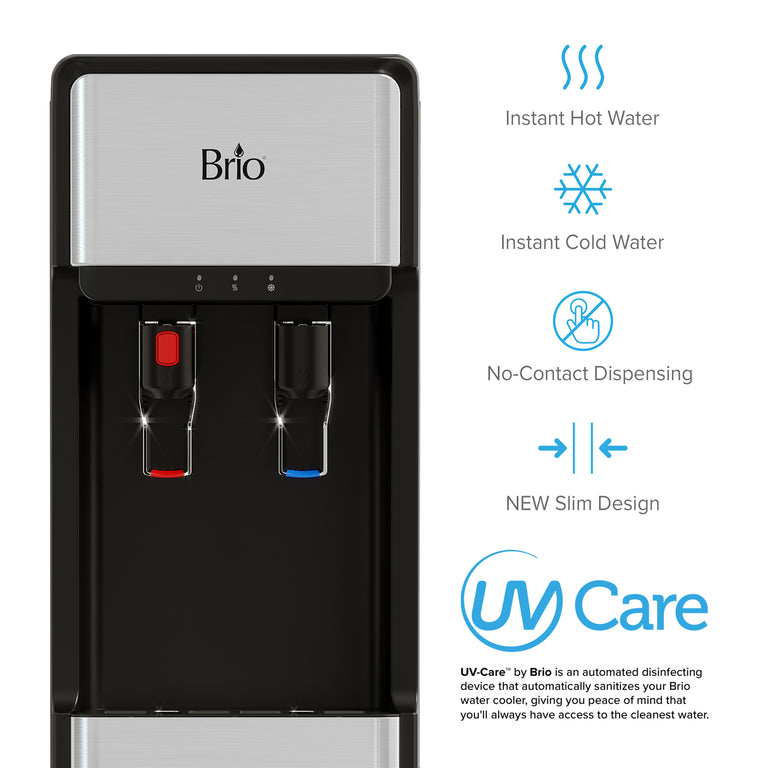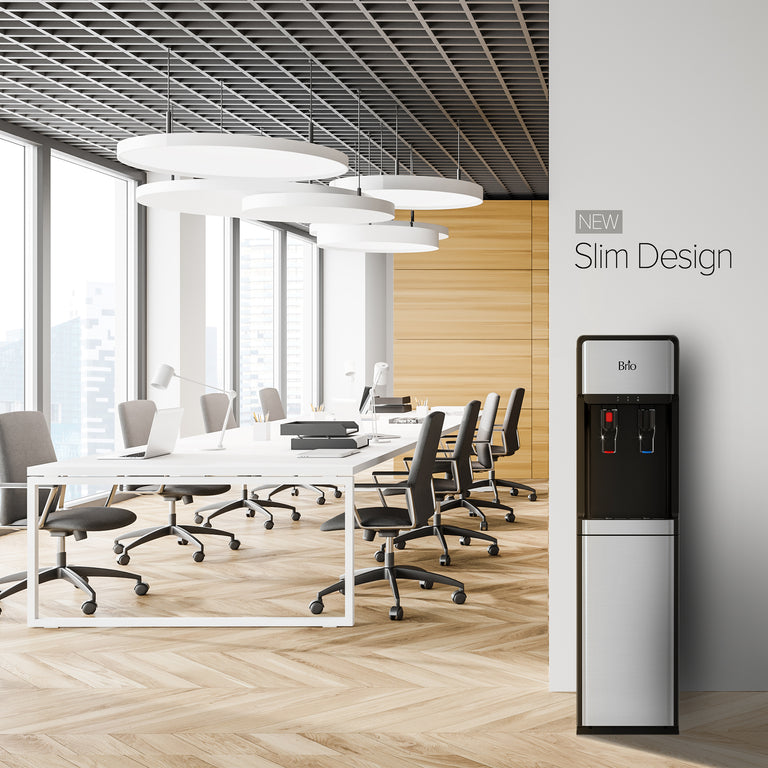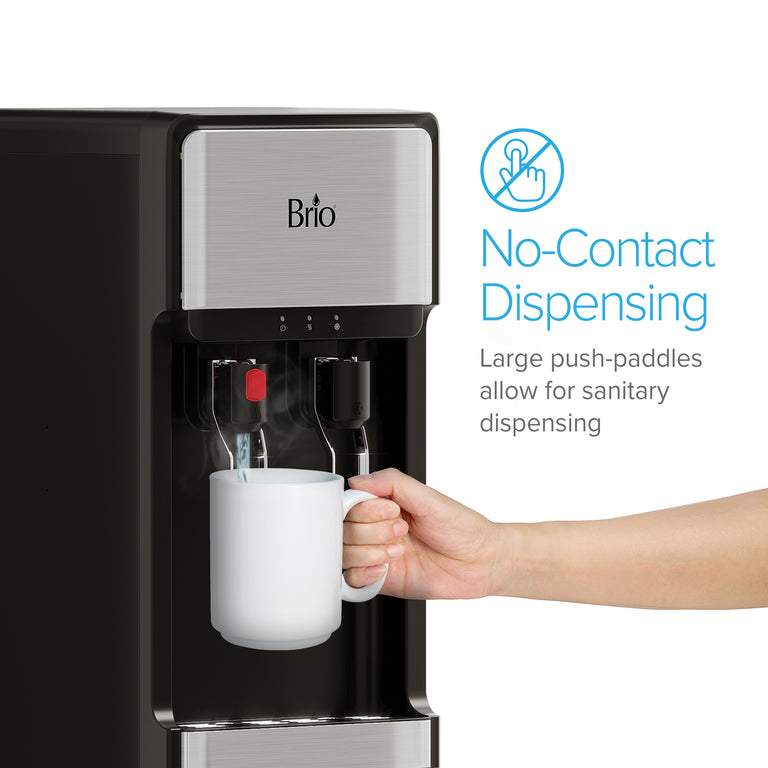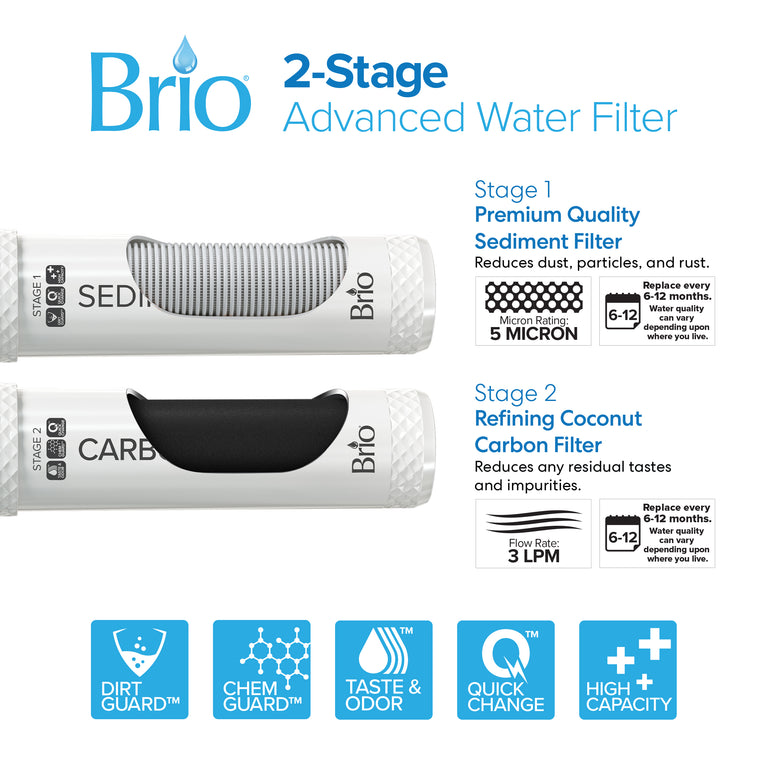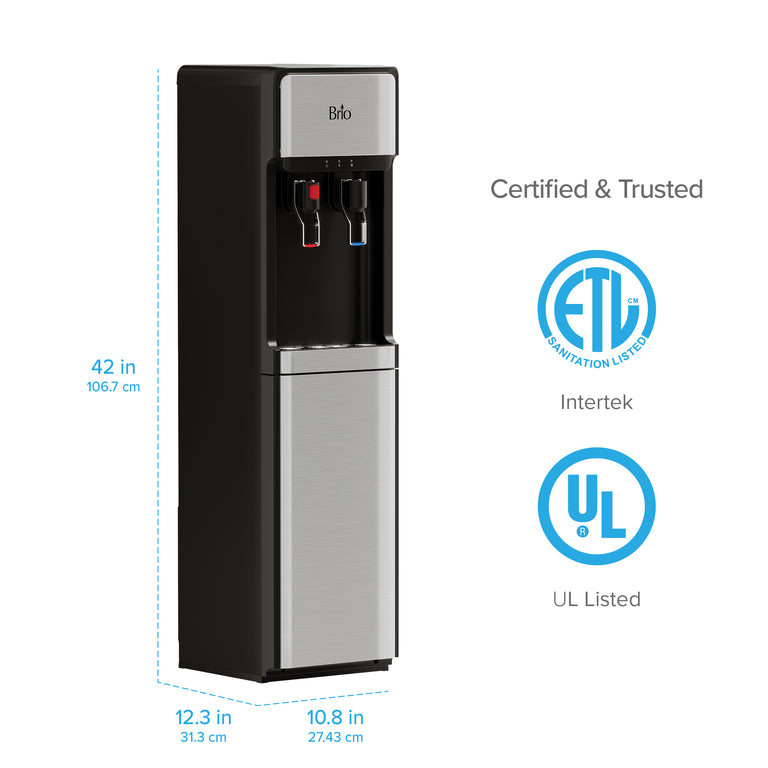 Brio 300 Slim Series 2-Stage Bottleless Water Cooler Stainless Steel
Save 32%
$249.99 MSRP
The Brio 300 Slim Series Bottleless Water Cooler features powerful 2-stage filtration and an ultra slim space-saving design. It also has durable construction, self-cleaning technology, large hot and cold paddles for no-contact dispensing, and bright LED indicator lights.  First set of filters included.
2-stage filtration: eliminates dust, particles, rust, undesirable tastes, odors, colors, and more
Self-cleaning: self-cleaning UV automatically disinfects and sanitizes your cooler
Instant access: provides hot water and cold water on demand
Child safety lock: equipped with child safety lock to prevent accidental hot water pours
Compatible filter kit: MIB200PKF
Compatible filters: : NFMCTO5MS2, NFMPP5M
No-Contact Dispensing

With an innovative open design, dispense paddles reduce contact with container, minimizing the risk of cross-contamination.

Crisp Cold & Piping Hot Water

Refreshingly cold and piping hot water let you refill sports bottles and prepare soothing beverages with just the press of a paddle.

2-Step Filtration

Two powerful stages of filtration reduce common contaminants, like silt, dirt, rust, chlorine, VOCs, and more, leaving water fresh and delicious.