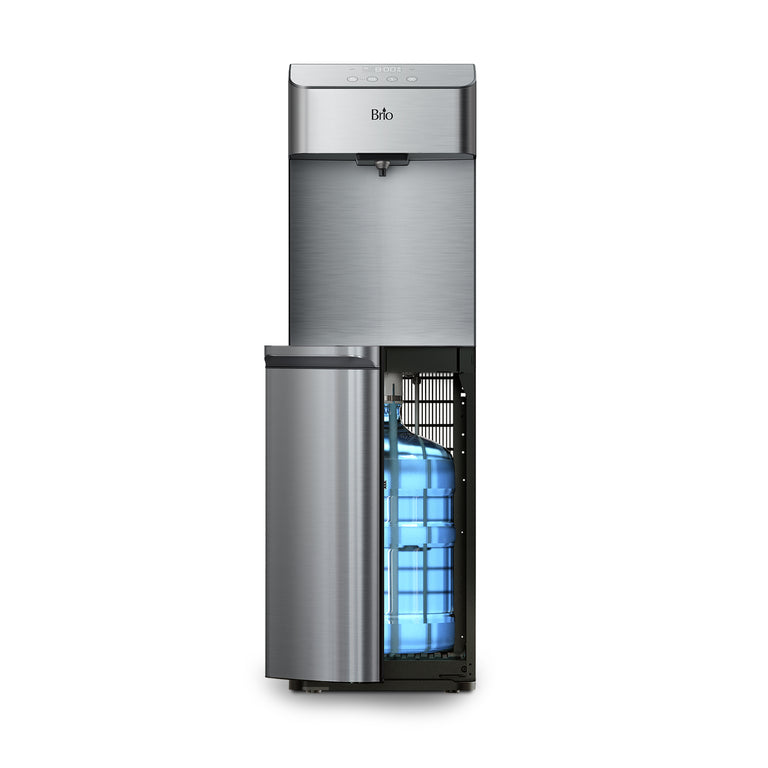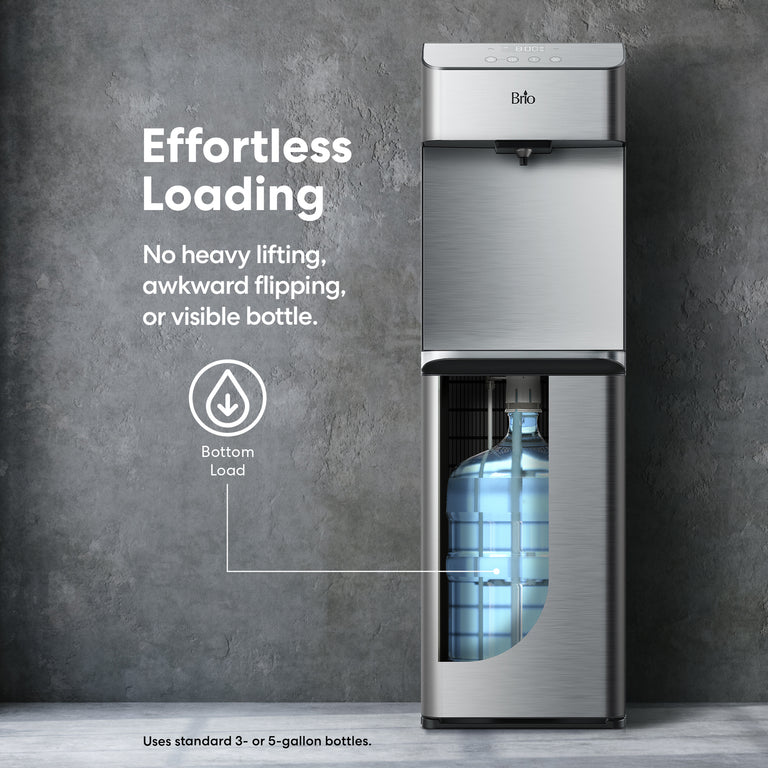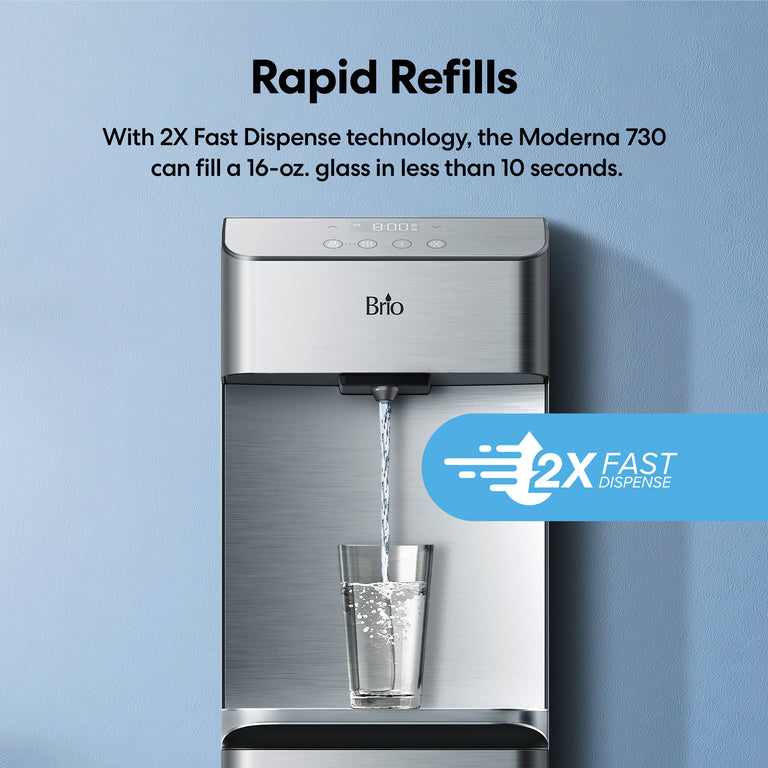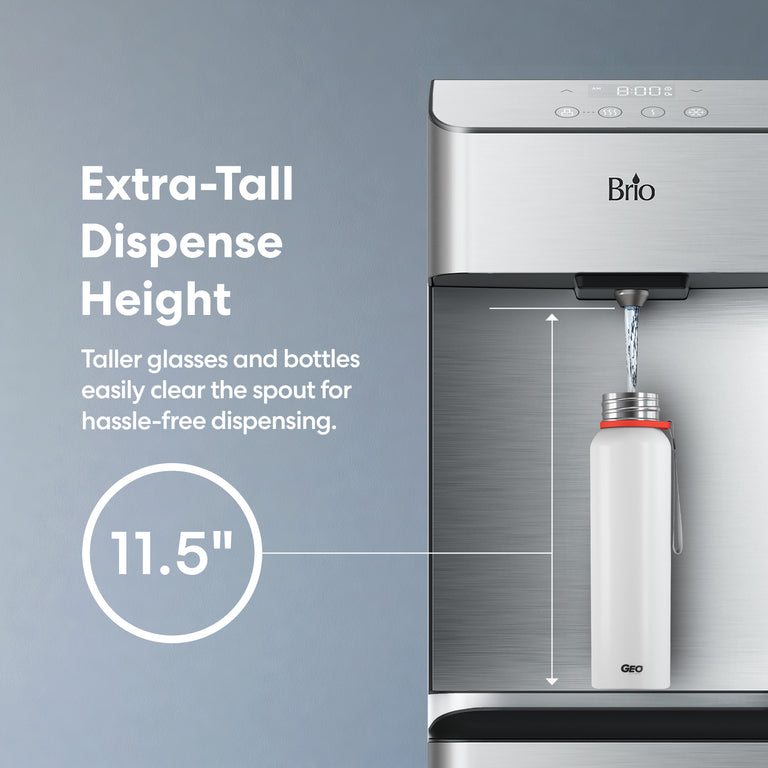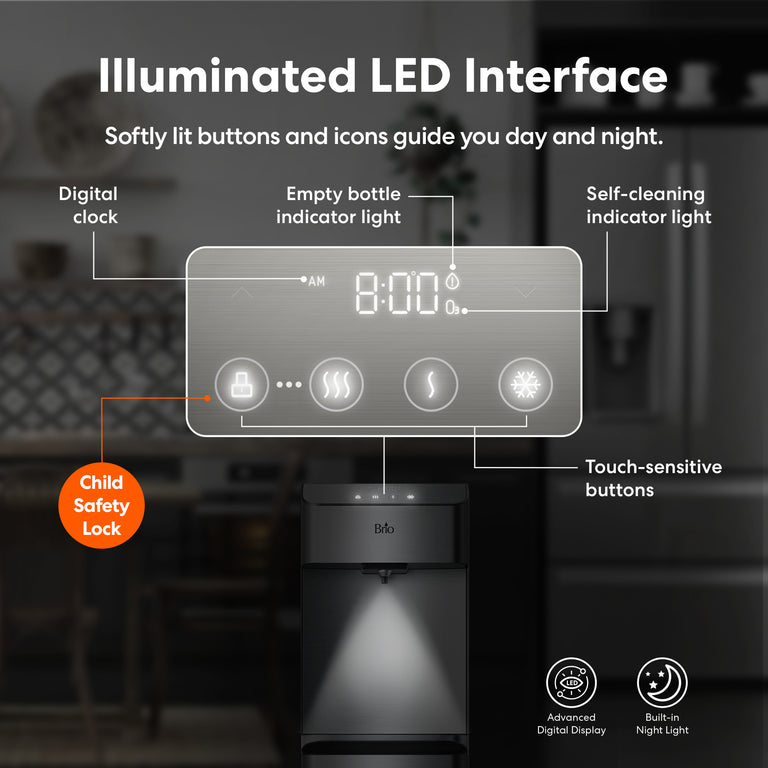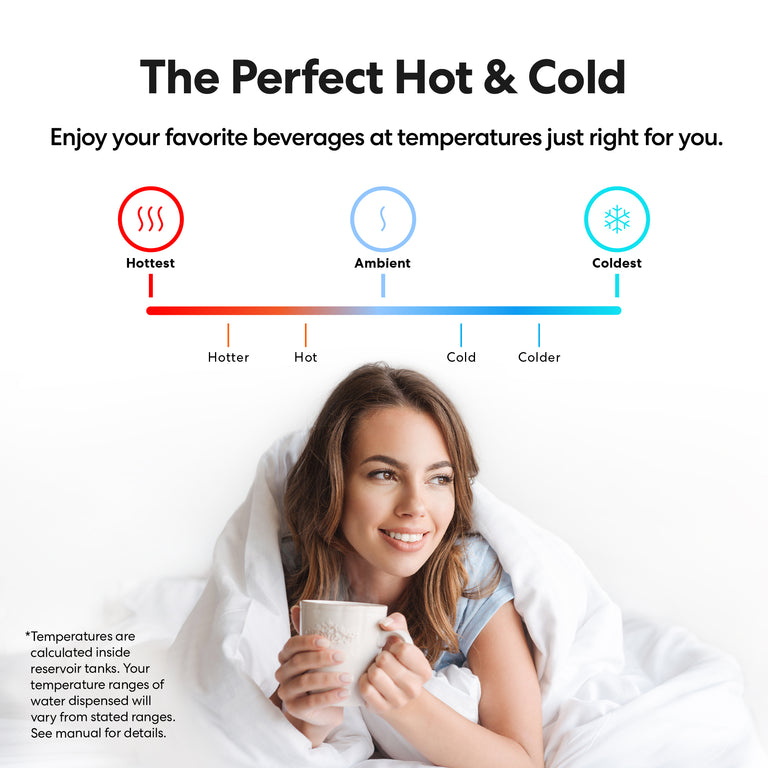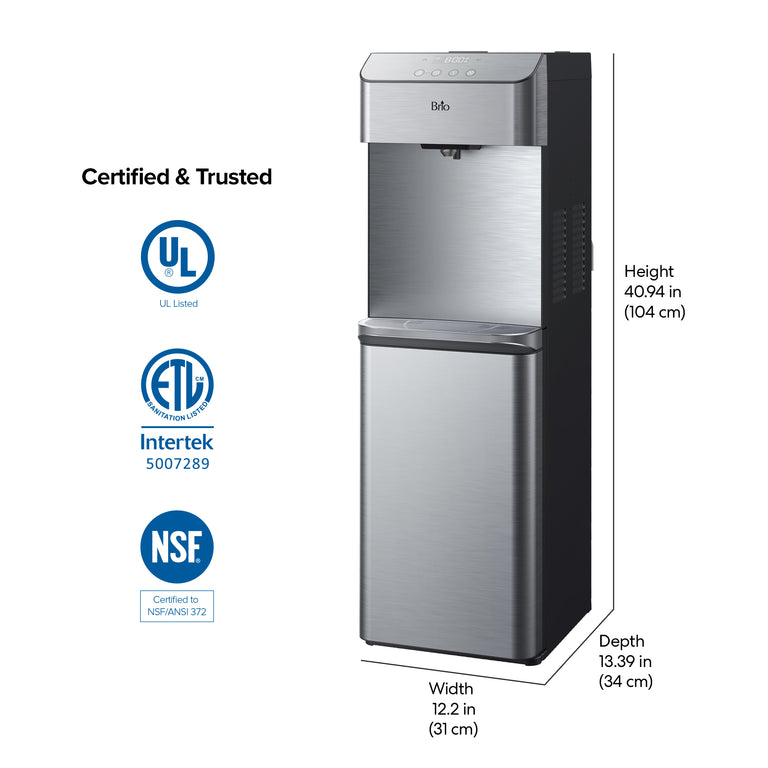 Brio Moderna 730 Series Self-Cleaning Bottom Load Water Cooler
Save 14%
$699.99 MSRP
Experience the latest in innovation and style with the Moderna Collection from Brio. The 730 Series Self-Cleaning Water Cooler features a sophisticated modern design with stunning brushed stainless-steel construction. Plus, it is engineered with 2x Fast Dispense Technology for quicker fills and refills, an extra tall dispense height for hassle-free dispensing, and an advanced 24/7 illuminated LED interface with touch-sensitive controls.
Bottom load design: effortlessly replace water bottles - no heavy lifting required
2x Fast Dispense: large solenoid valve enables bottles, cups, and pitchers to be filled faster than ever before
Extra-tall dispense height: tall 11.5" dispense height makes fills and refills ultra-convenient
24/7 illuminated display: interactive display with LED touch-sensitive buttons stays illuminated all day & night for effortless operation
Tri-temperature: dispenses hot, cold, or room temperature water on demand
Temperature adjustment: set water to your desired temperature for perfect beverages
Self-cleaning: self-cleaning technology eliminates potential bacteria and biofilms

Late Night Dispensing

No more refill misses. A softly lit display makes dispensing in the dark easy and spill-free.

Ozone-Infused Cleaning

Keeps biolfilm and other natural contaminants from building up in water, tanks and lines, ensuring consistently clean dispensing.

No-Lift Bottle Loading

Save the workout for the gym. Just connect bottle, slide in and start dispensing.