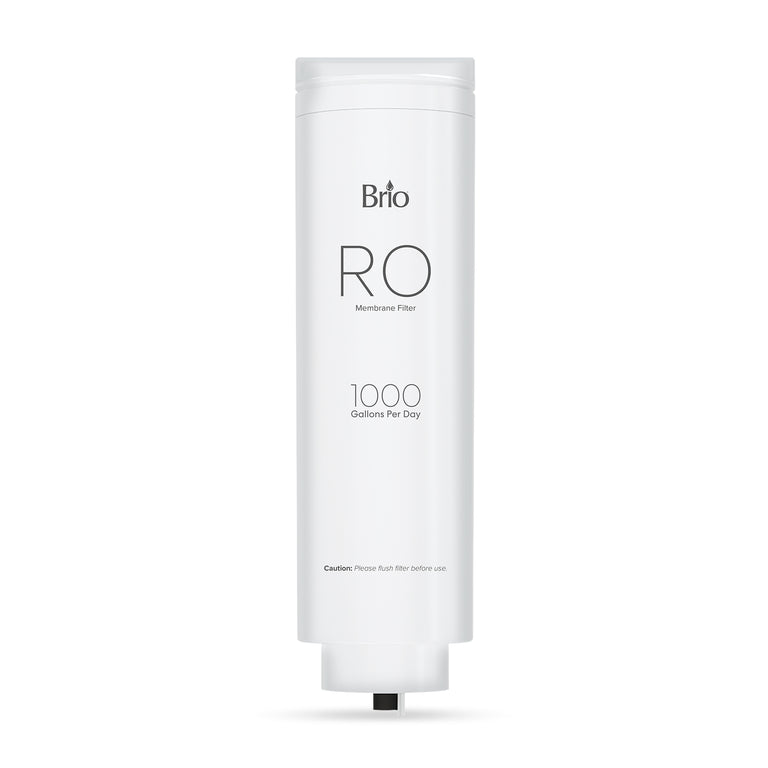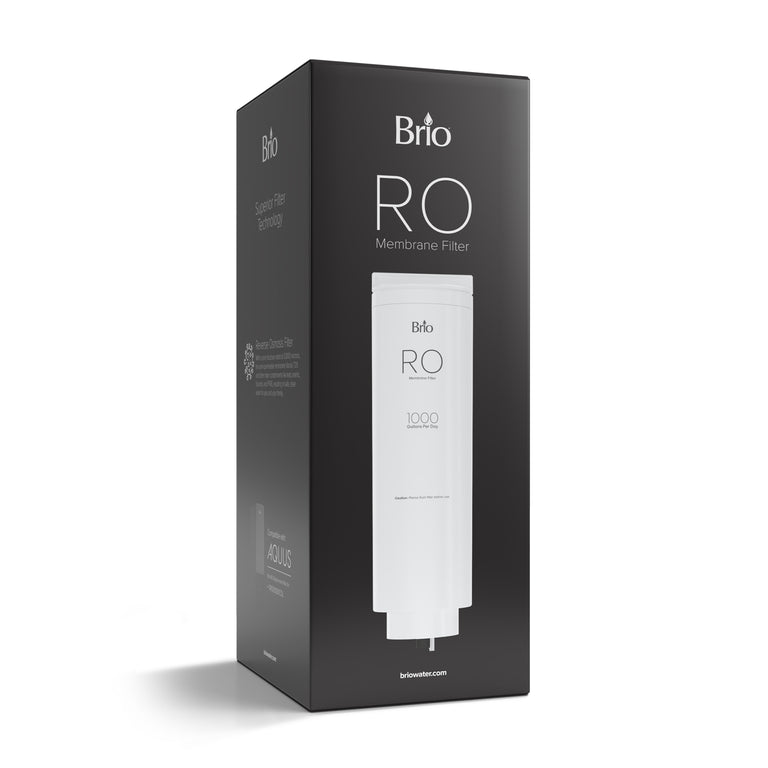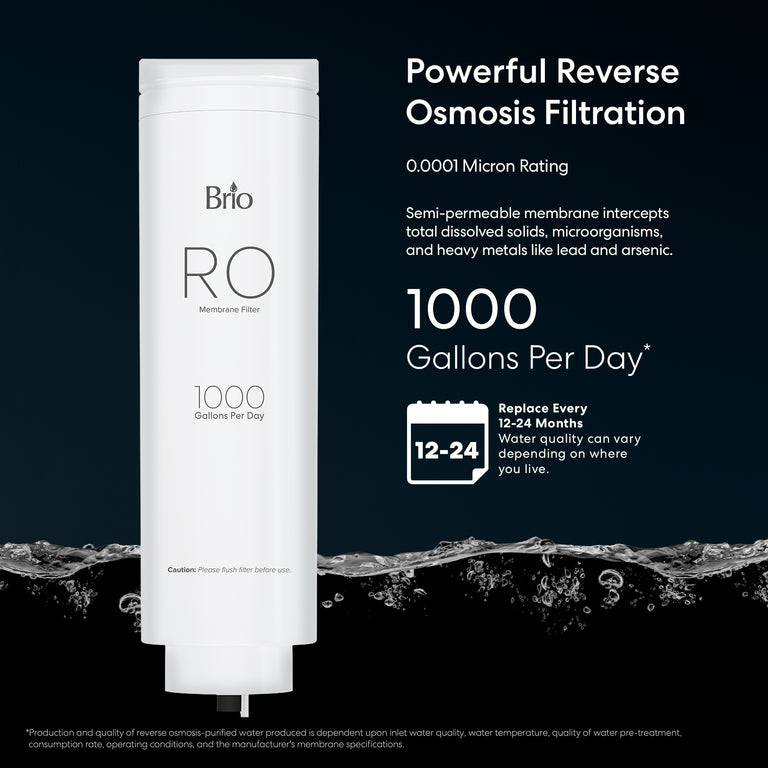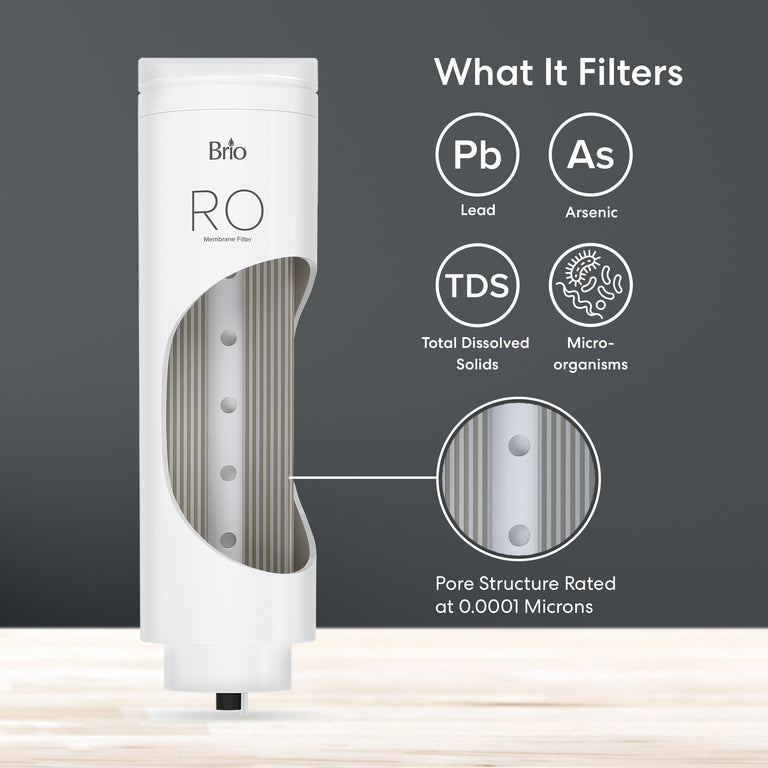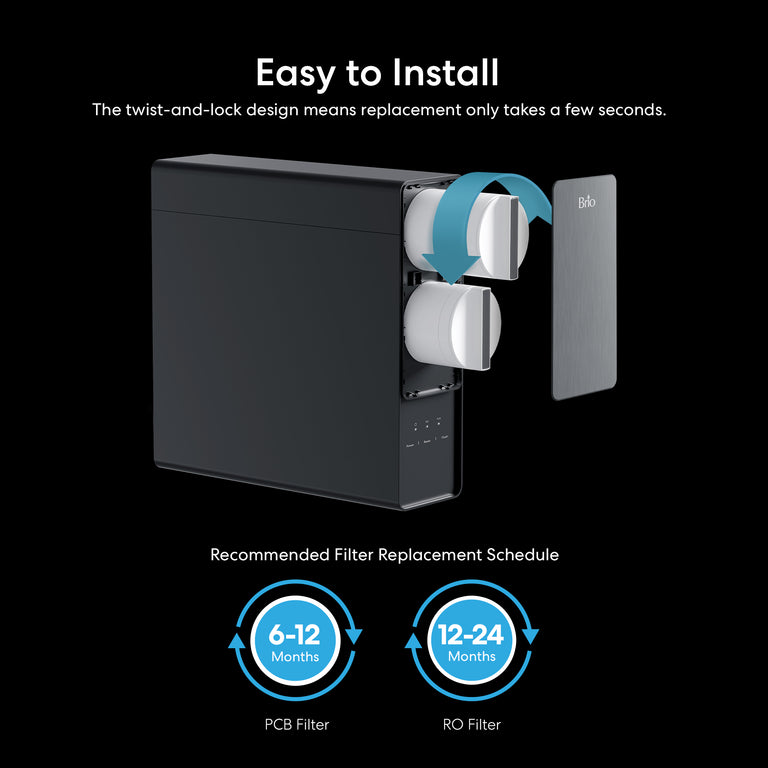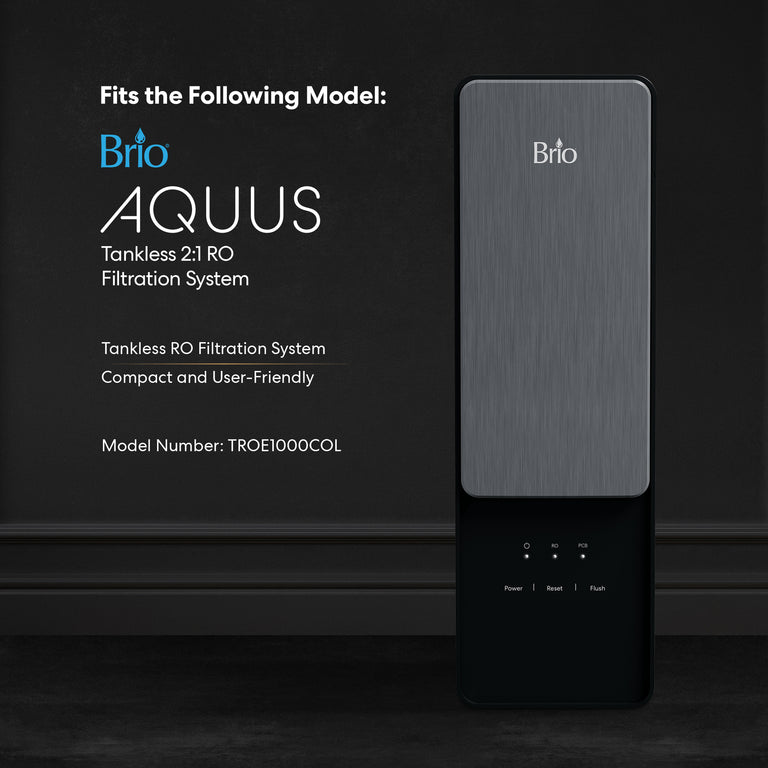 Brio RO Membrane Filter – TROE1000COL Model
Save 25%
$199.99 MSRP
Premium filtration: semi-permeable membrane rated at 0.0001 microns
Contaminant reduction: meticulously filters out total dissolved solids (TDS) like salts, nitrates, and heavy metals
1000 GPD: delivers up to 1000 gallons per day of purified water
Easy installation: remove and replace filter effortlessly due to user-friendly twist-and-lock design
Compatible: fits model TROE1000COL
Reliable TDS Reduction

Reduces total dissolved solids that impact health, like heavy metals, and create scale buildup, like calcium.

Unlimited Refills

Produces up to 1000 gallons per day of purified water, satisfying thirsty households and offices.

Lasts up to 2 Years

Offers meticulous filtration for 12-24 months, consistently providing water you can drink or use with confidence.