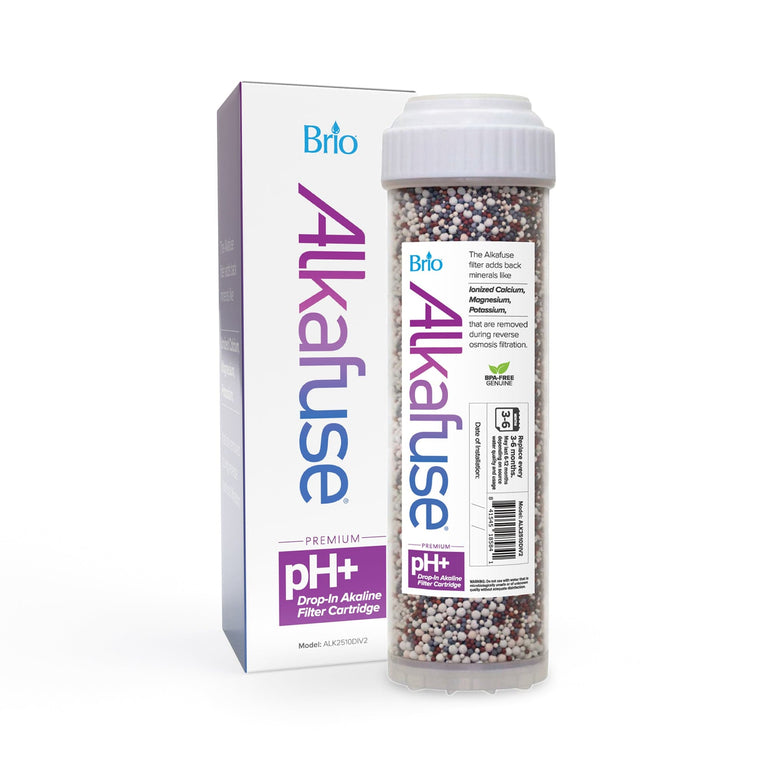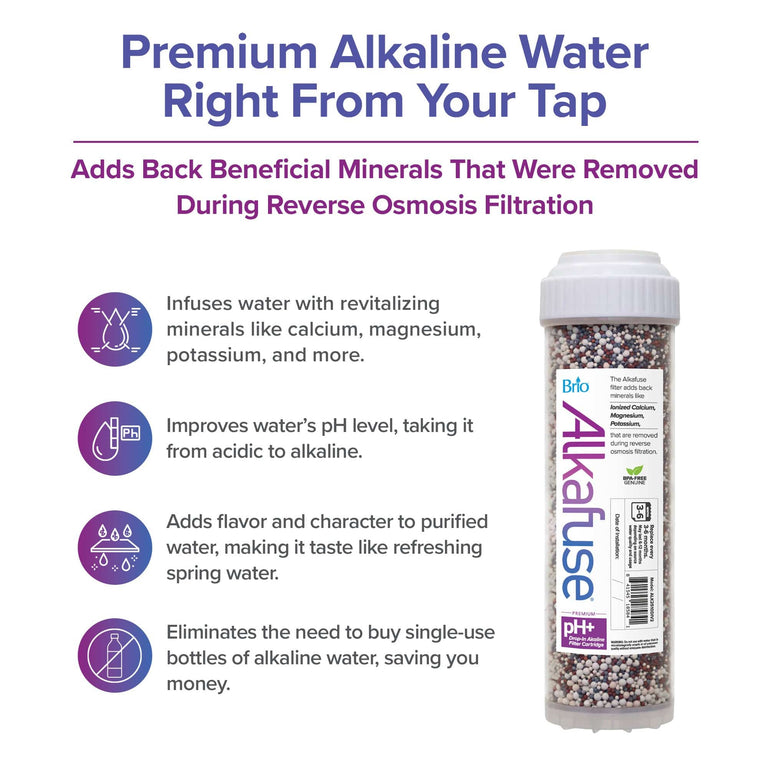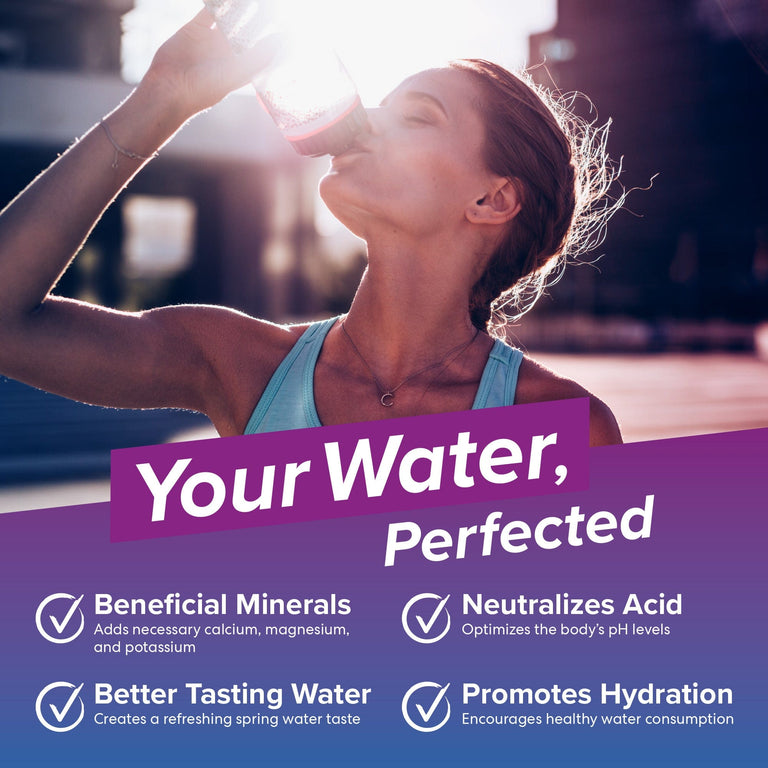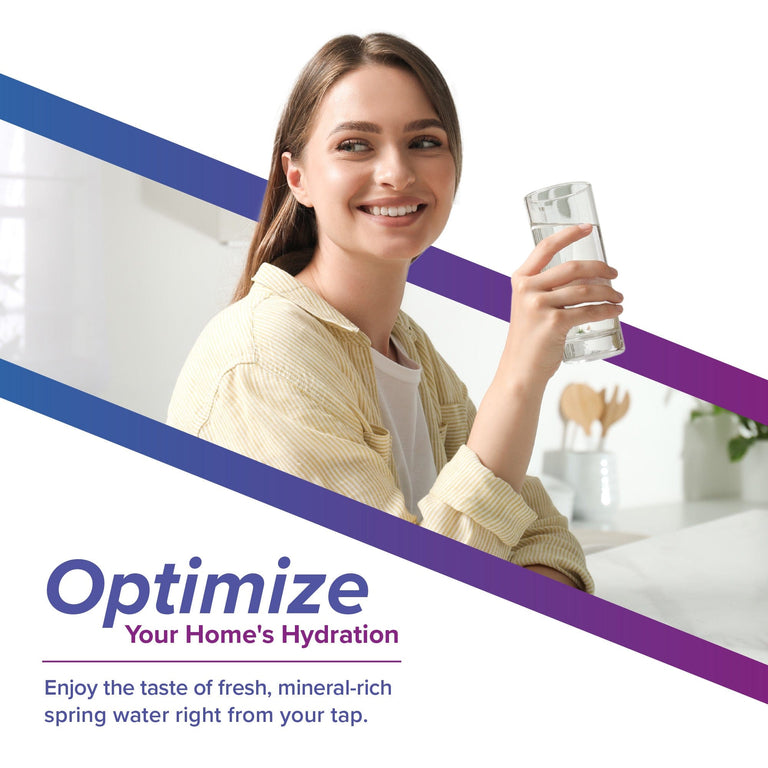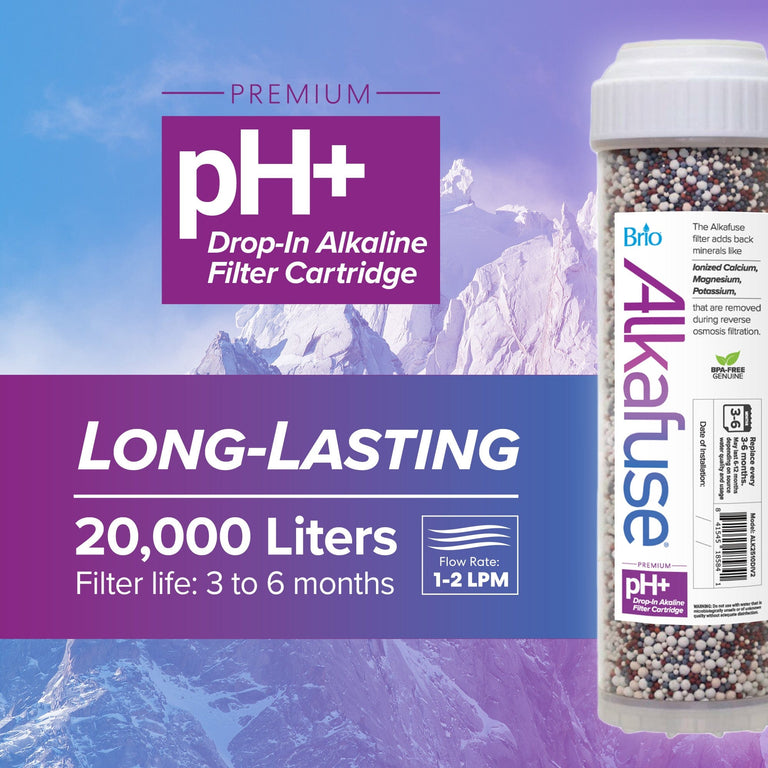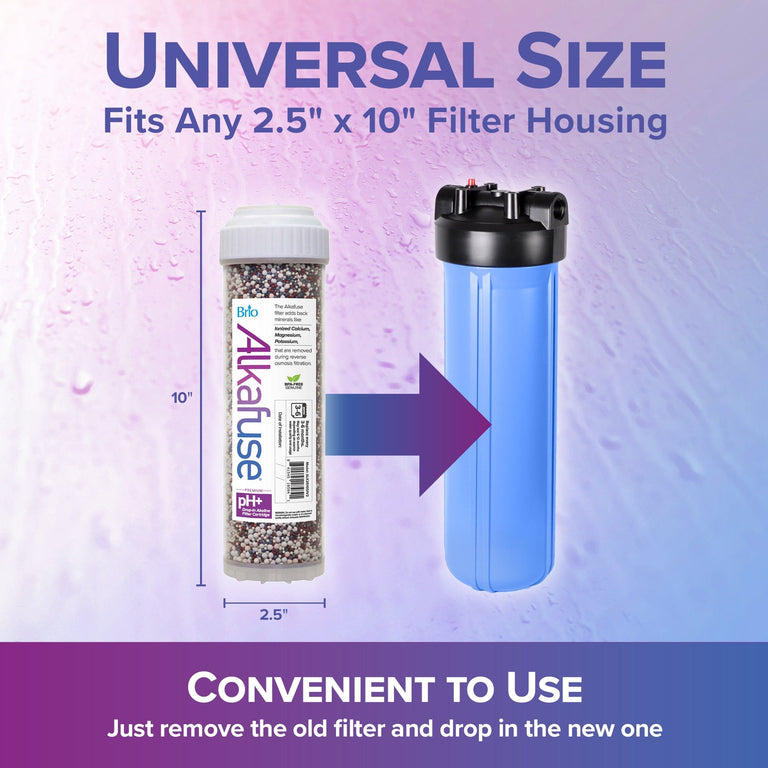 Brio Alkafuse Drop-In Alkaline Filter, 20,000 L, 2.5" x 10"
Save 54%
$129.99 MSRP
The Brio Alkafuse alkaline Drop-In Filter infuses reverse osmosis-purified water with beneficial minerals, including calcium, magnesium, and potassium. A single 2.5" wide x 10" tall filter mineralizes 20,000 liters of water, which makes the filter both long-lasting and an economical solution to your hydration needs. Serving as a post-reverse osmosis filter, it works with any reverse osmosis system that has a similarly sized alkaline filter housing.    

Enormous capacity: 1 filter mineralizes 20,000 liters of water and lasts up to 6 months
Adds beneficial minerals: infuses water with magnesium, calcium, and potassium to enhance pH levels
Better tasting water from the tap: enjoy unlimited and great-tasting mineral-rich alkaline water from your tap
Easy installation: simply remove old filter and drop in new one
Adds Minerals Back

Infuses water with revitalizing minerals like calcium, magnesium, potassium, and more.

Balances Water

Improves water's pH level, taking it from acidic to alkaline.

Boosts Taste

Adds flavor and character to purified water, making it taste like refreshing spring water.