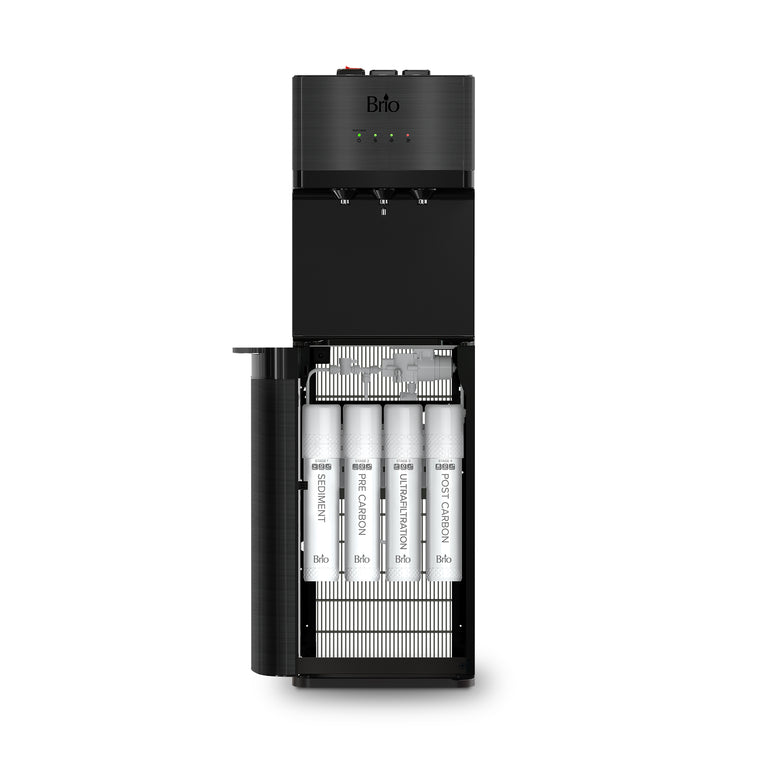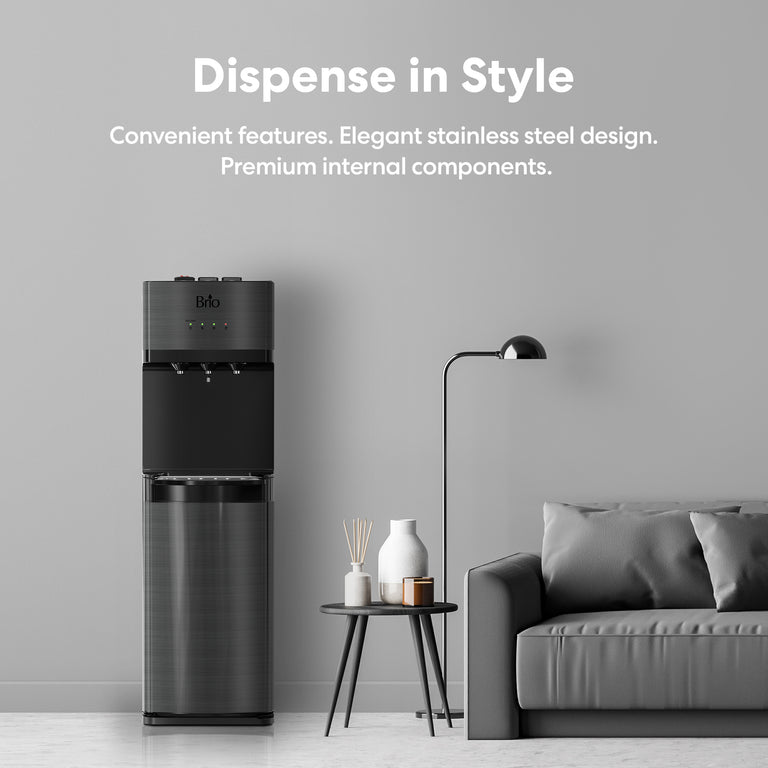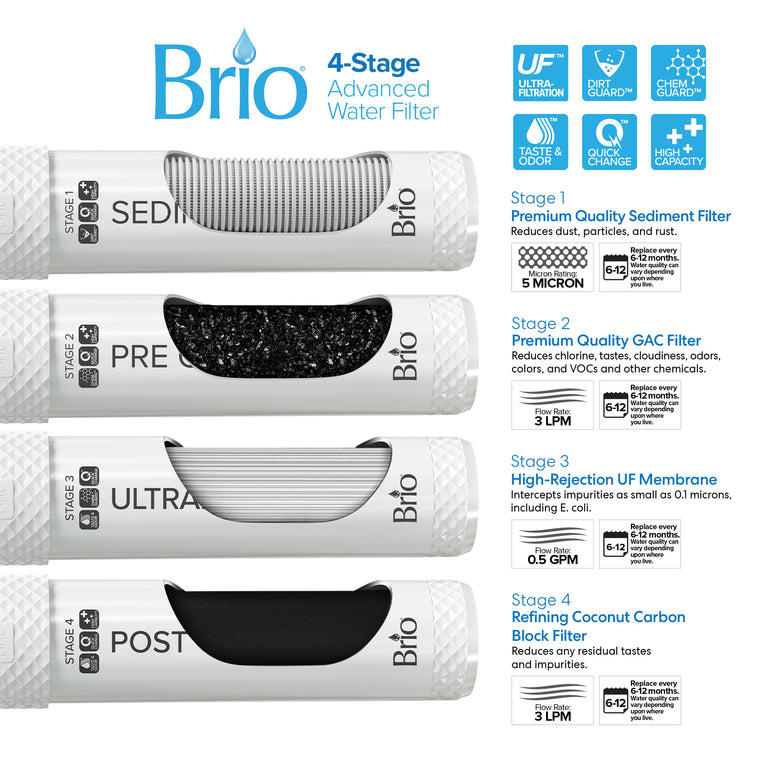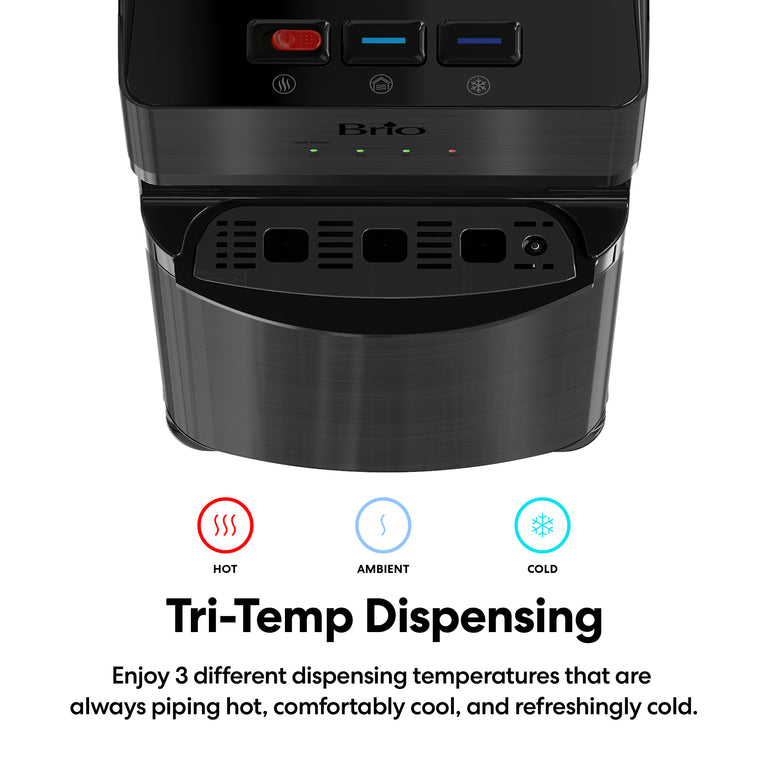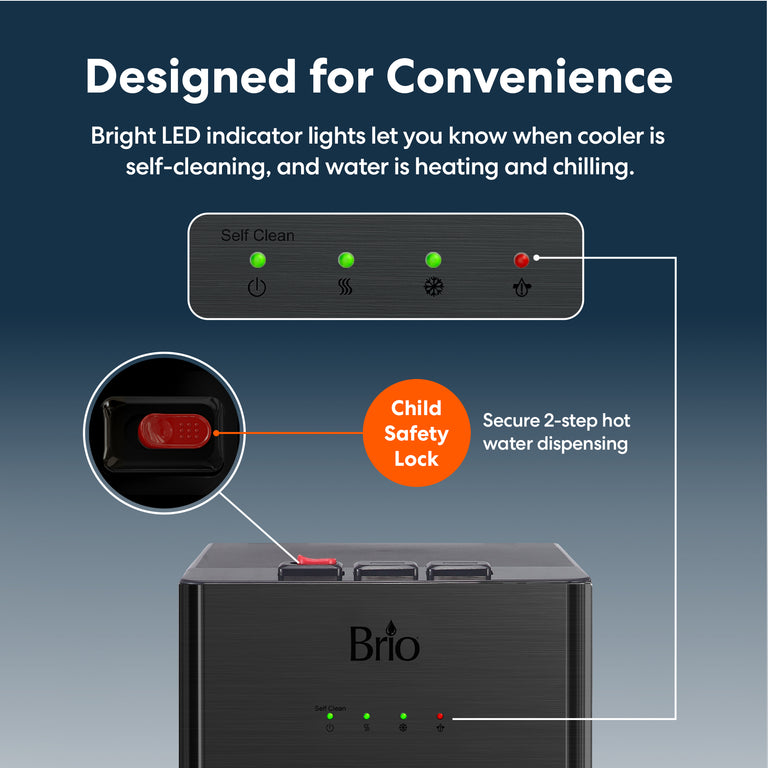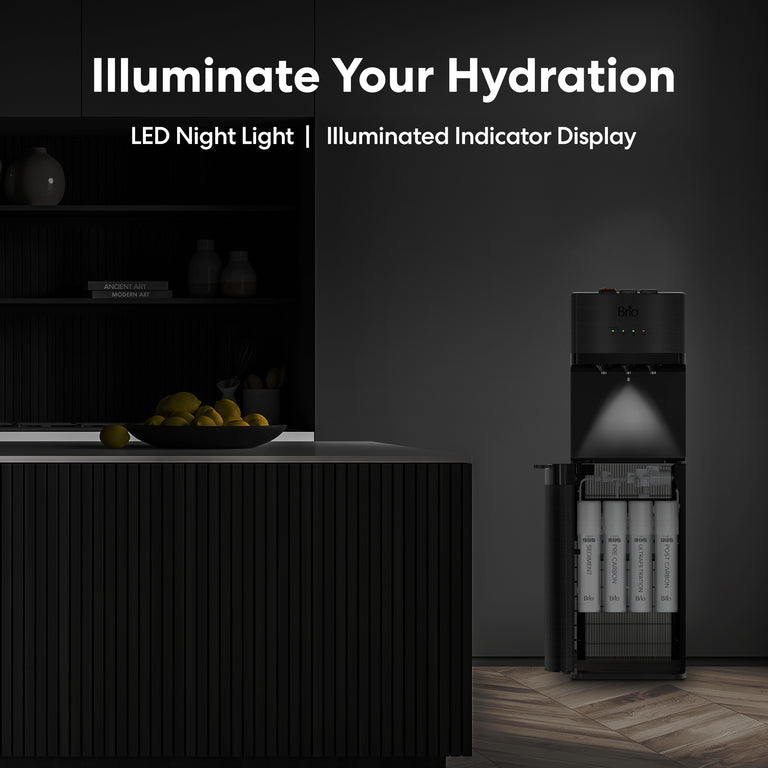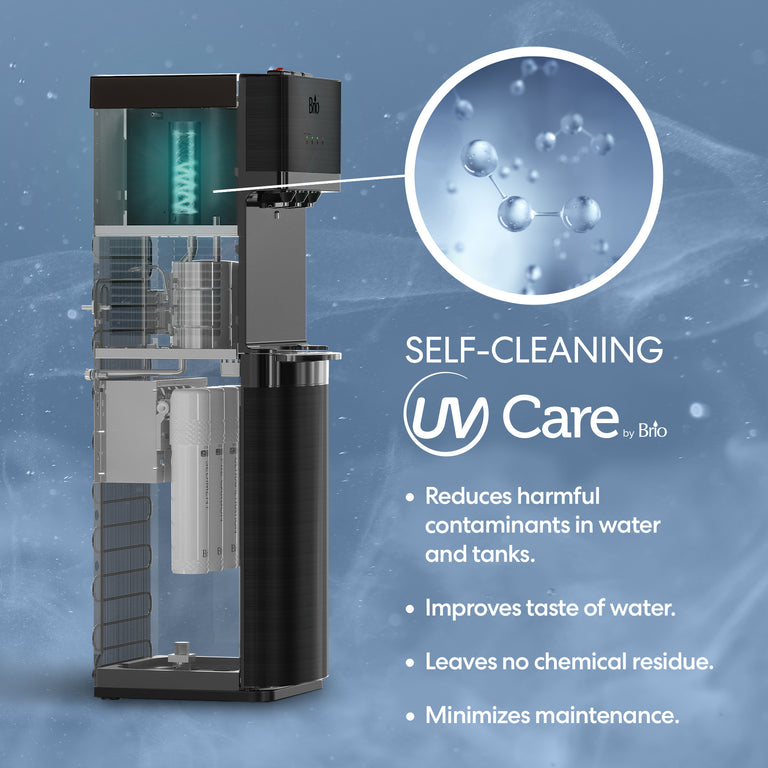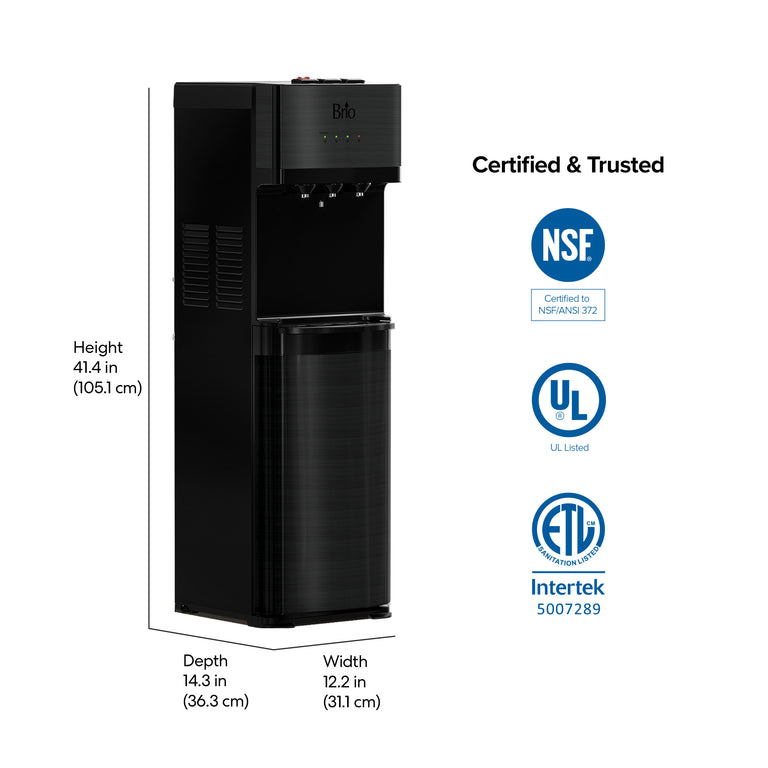 Brio 500 Series 4-Stage UF Bottleless Water Cooler Black Stainless
Save 19%
$369.99 MSRP
The Brio 500 Series 4-Stage Bottleless Water Cooler features intuitive advancements and powerful 4-stage water filtration. It is also constructed of durable and attractive stainless steel, equipped with self-cleaning technology, and has a bright night light so you can avoid accidental overspills in low light conditions.  First set of filters included.
Advanced filtration: multi-stage filtration eliminates major contaminants and reduces undesirable tastes, odors, and colors
Tri-temperature: dispenses hot, cold, or room temperature water on demand
Self-cleaning: self-cleaning UV automatically disinfects and sanitizes your cooler
Steel reservoirs: features 100% stainless steel reservoirs to protect water purity and cooler longevity
Illuminate hydration: bright night light eliminates spills and overfills in low-light conditions
Compatible filters: : NFMGAC, NFMUF, NFMCTO5MS4

,

NFMPP5M
Late Night Dispensing

No more refill misses. Softly illuminated night light makes dispensing in the dark easy and spill-free.

UV-Infused Cleaning

An automatic cleaning process ensures water and tanks are free from biofilm and other natural contaminants.

Premium Ultrafiltration

Sediment, pre carbon, ultrafiltration, and post carbon filters reduce contaminants, leaving water looking and tasting great.