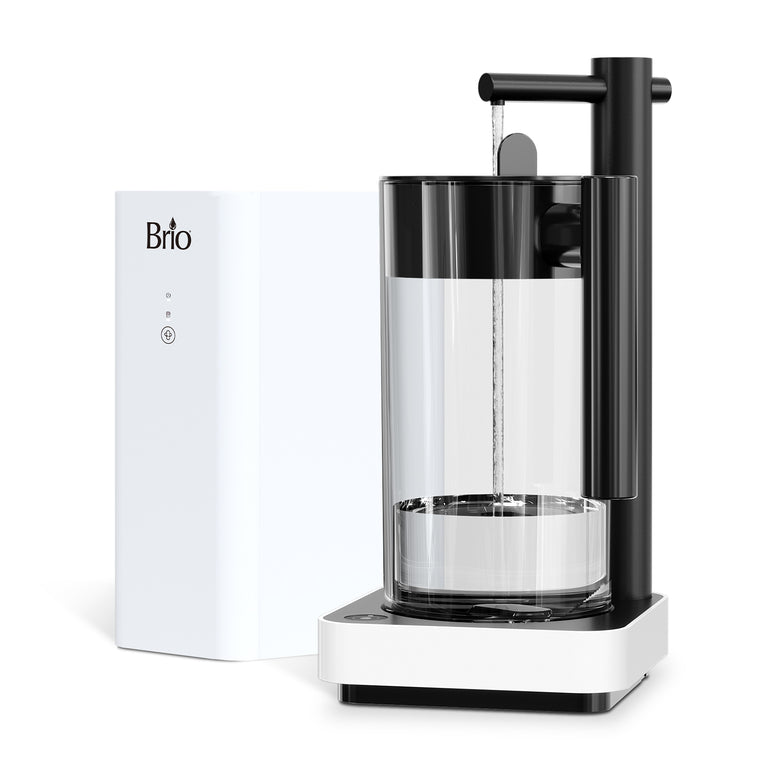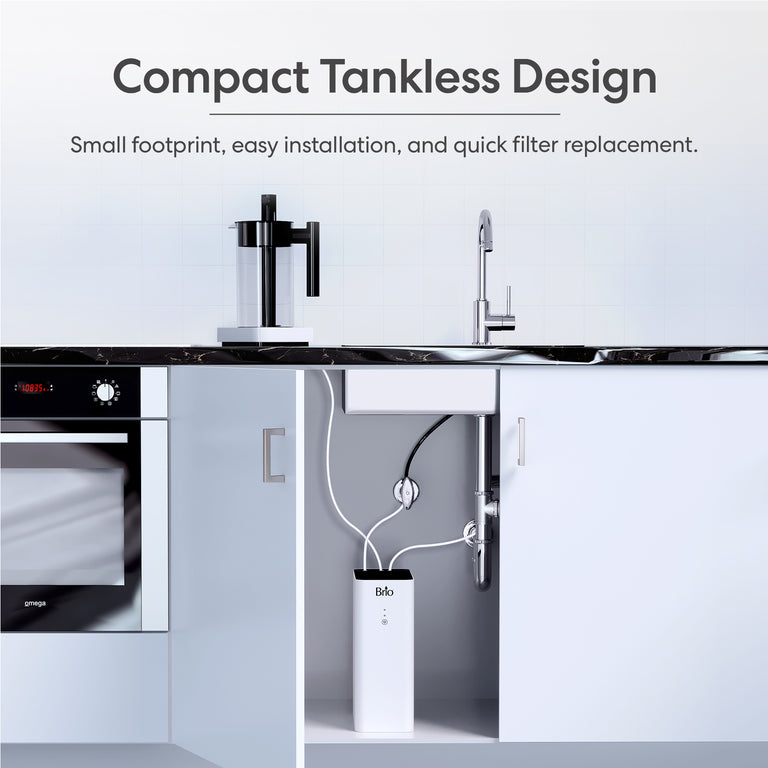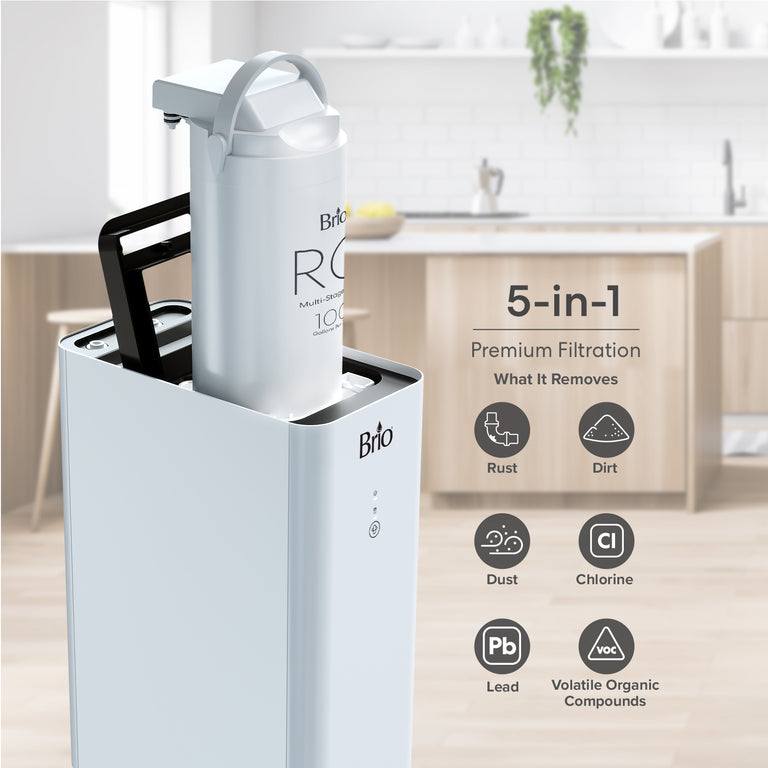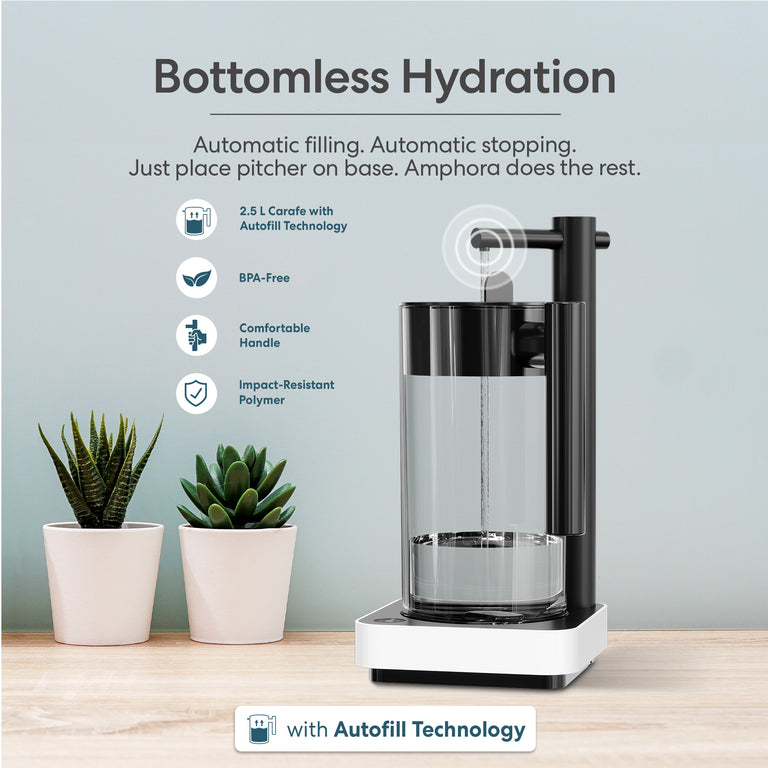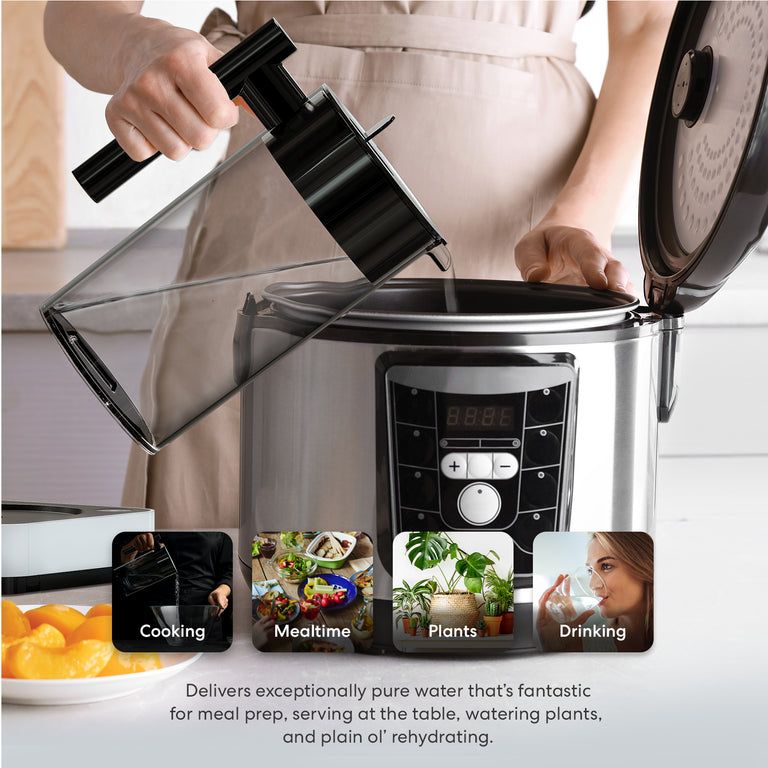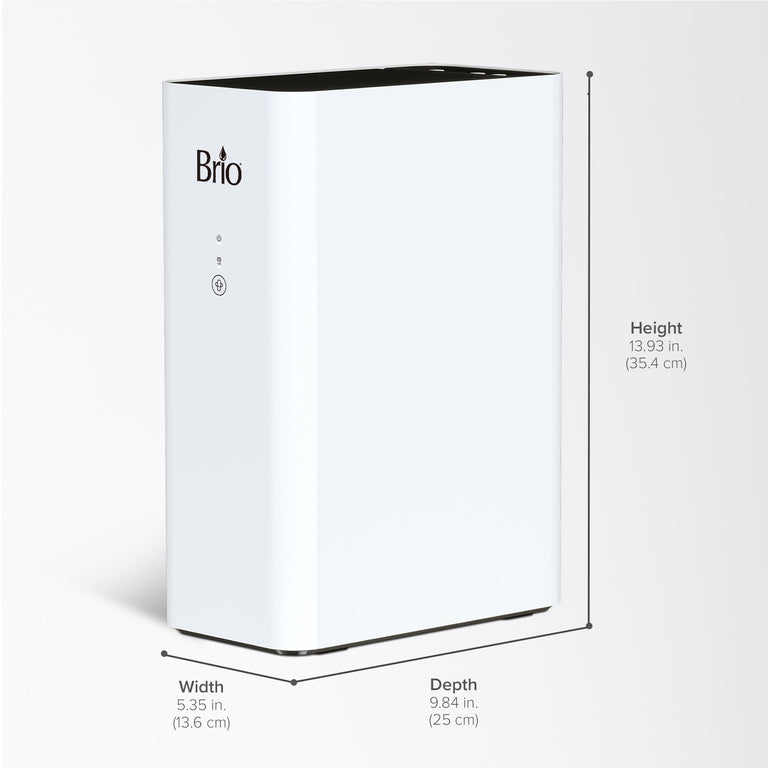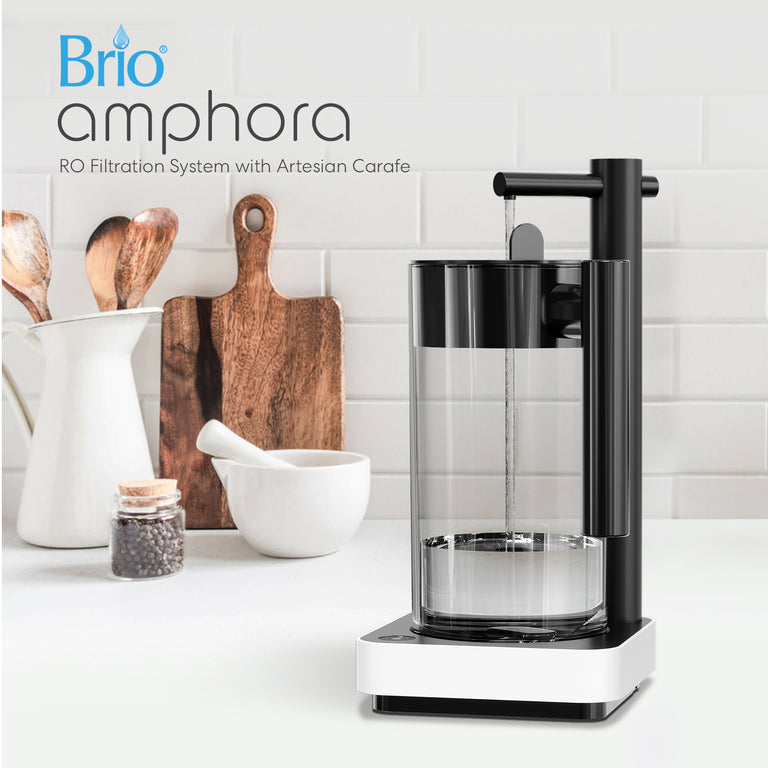 Brio Amphora RO Undersink Filtration System - Pitcher
Save 17%
$299.99 MSRP
Revolutionize your home with the Brio Amphora Undersink Filtration System. This modern system features a compact space-saving design and is equipped with an advanced magnetic system that activates autofill automatic water dispensing when the pitcher is placed on the base. Plus, the 5-in-1 reverse osmosis filter reduces water impurities, including rust, dirt, dust, chlorine, and more. First filter included.
Premium filtration: 5-in-1 filtration includes (2) sediment filters, GAC filter, reverse osmosis filter, and carbon filter
Automatic: innovative magnet automatically dispenses RO-purified water to the clear pitcher
Compact: this small filtration system seamlessly fits under any sink while providing exceptional filtered water
Tankless: taps directly into your cold water line, delivering pure water right to your pitcher
Compatible filter: RPFROP100
Liquid-Level Sensor

Innovative built-in lid sensor tells the system when the pitcher is full.

Easy To Use

Large, rounded handle is easy to grip for comfortable, controlled pours.

Bottomless Hydration

Pitcher sensor automatically signals the spout when to start refilling, so you're never without filtered water.

5-in-1 Filter

Five filtering stages are loaded into one cartridge, including a powerful RO stage that delivers the purest drinking water there is.

Modern Interface

Clean icons indicate when the system is on and functioning and when it's time to replace and reset the filter.

Compact Design

Fits neatly under any kitchen sink without encroaching on storage space.