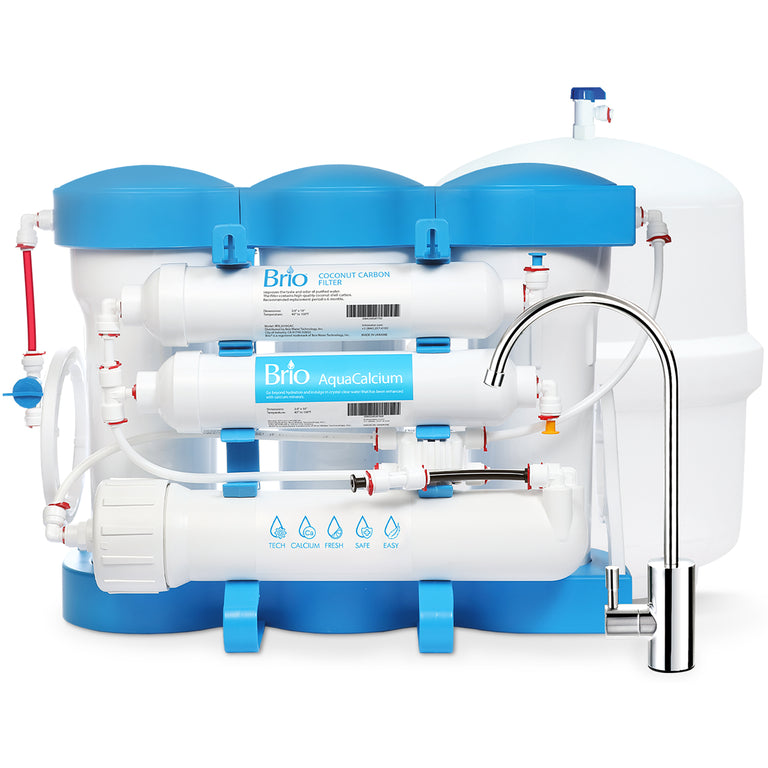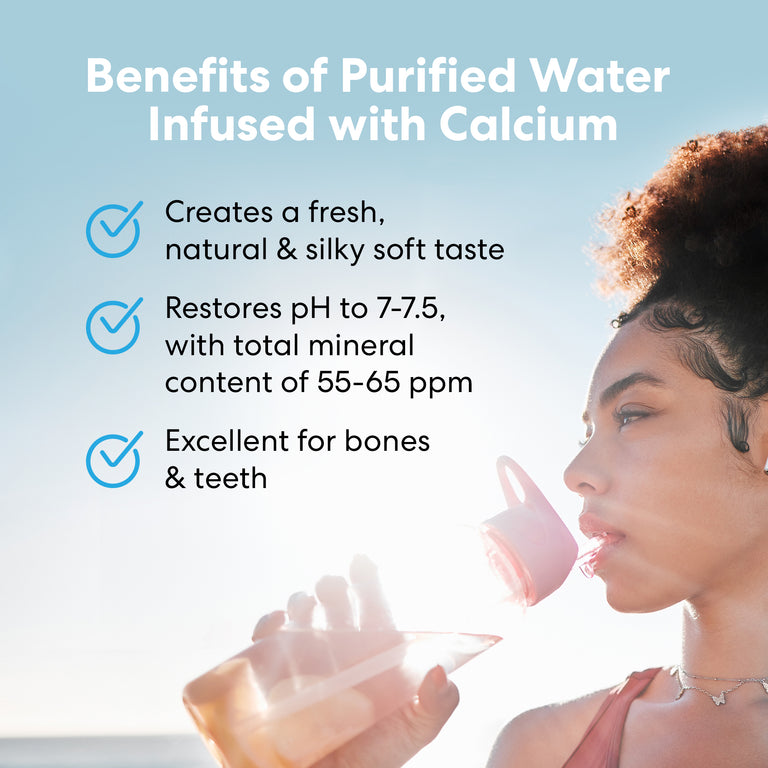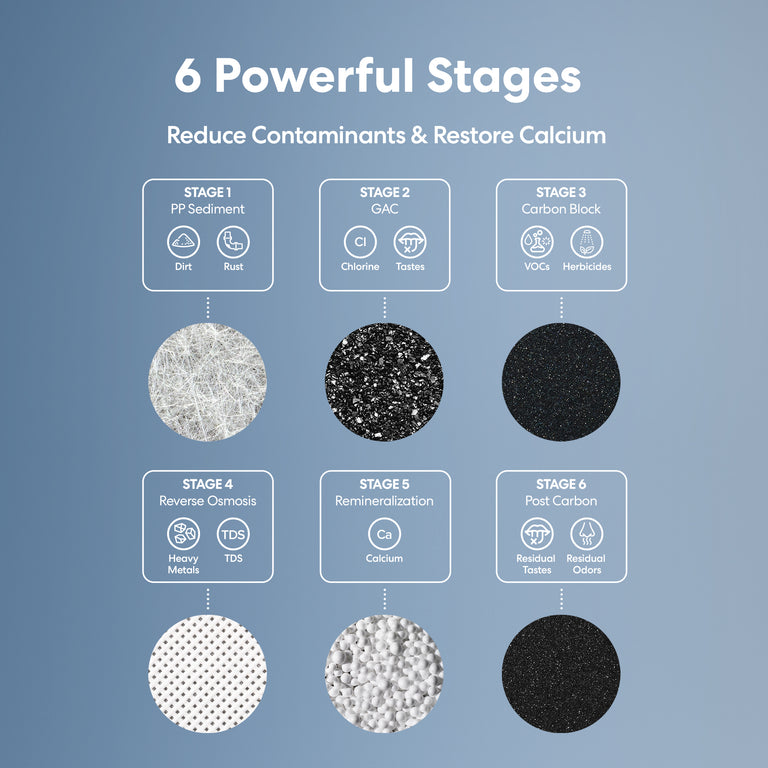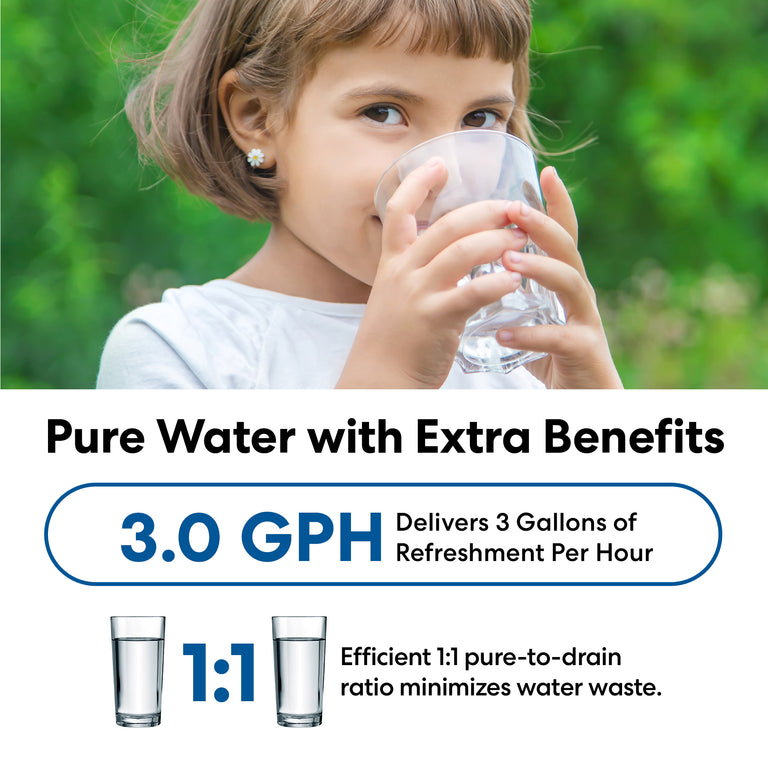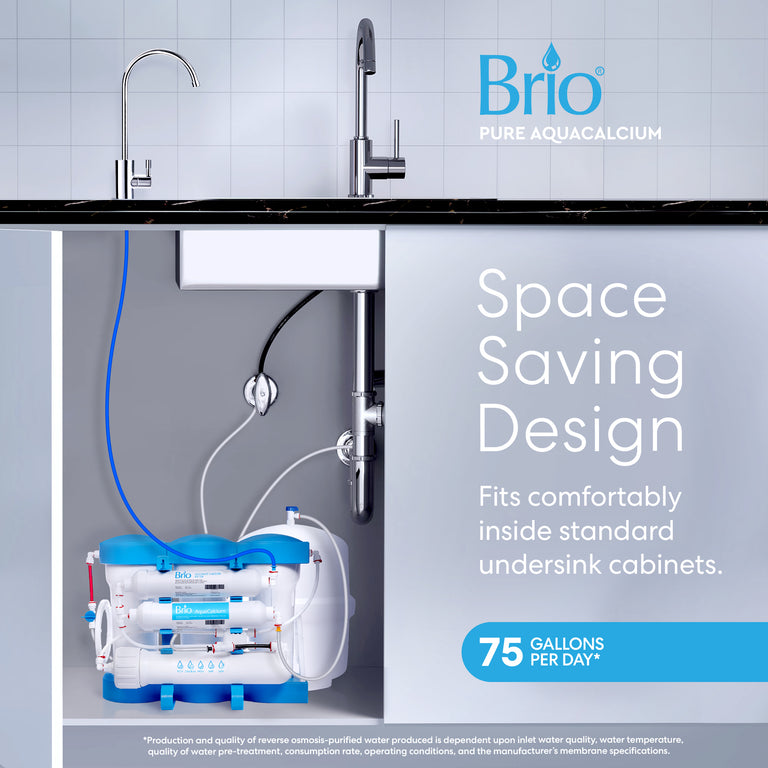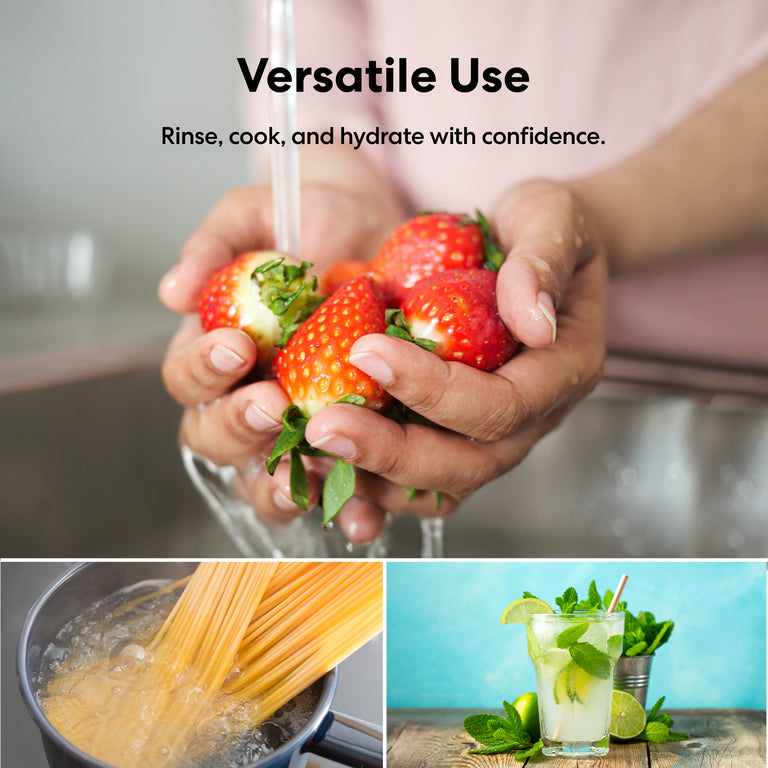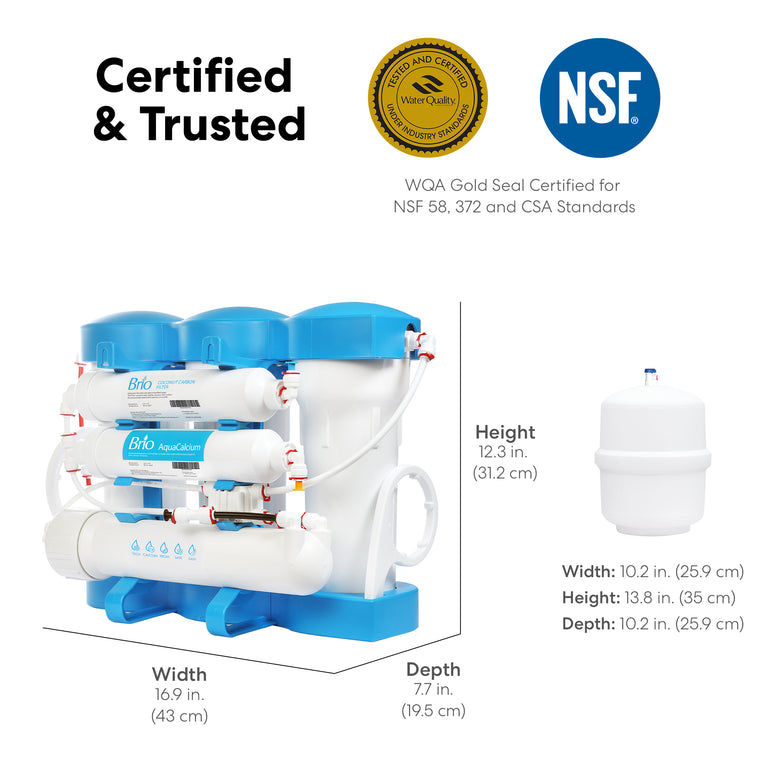 Brio PURE AquaCalcium 6-Stage RO Undersink Filtration System
Save 20%
$499.99 MSRP
Enjoy RO-purified water enriched with calcium with the Brio PURE AquaCalcium 6-Stage Reverse Osmosis Undersink Water Filtration System. Featuring a compact design, the system fits neatly inside most cabinets and includes a 3.2 gallon holding tank that protects purified water until you're ready to pour (faucet included). The PURE AquaCalcium RO system is also easy to set up and requires no electrical hookup.

Delicious mineral water: equipped with remineralizing filter formulated to replenish acidic RO water with essential dietary minerals, restores pH level to 7-7.5, creates a total mineral content of 55-65 ppm with a calcium content of 10-15 ppm
6-Stage filtration: includes PP5 sediment filter, GAC carbon filter, AquaGreen filter, RO membrane, AquaCalcium Mineralizing filter, and Post Carbon filter

75 GPD & 1:1 pure-to-drain: up to 75 gallons of purified mineralized water available on-demand and delivered with a 50% recovery rate – only 1 cup of wastewater produced for every cup of purified water dispensed
Easy installation: includes fittings and color-coded tubing for fool-proof connections, water supply connection 1/2" threaded, system dimensions: 16.9"W x 12.3"H x 7.7"D; tank dimensions: 10.2"W x 13.8"H x 10.2"D
Included components: RO undersink water filtration system, 6 filters, 2 filter housing wrenches, 3.2-gallon pressurized tank, faucet, color-coded tubing (4), installation accessories, and user manual
Infused with Minerals

Restores acidic RO-purified water to a pH of 7-7.5, resulting in fresh, silky soft hydration.

Space Saving Design

Designed to fit neatly inside standard undersink cabinets, leaving plenty of room for storage.

Versatile Use

With a dedicated faucet that dispenses only purified water, cook and hydrate with confidence.