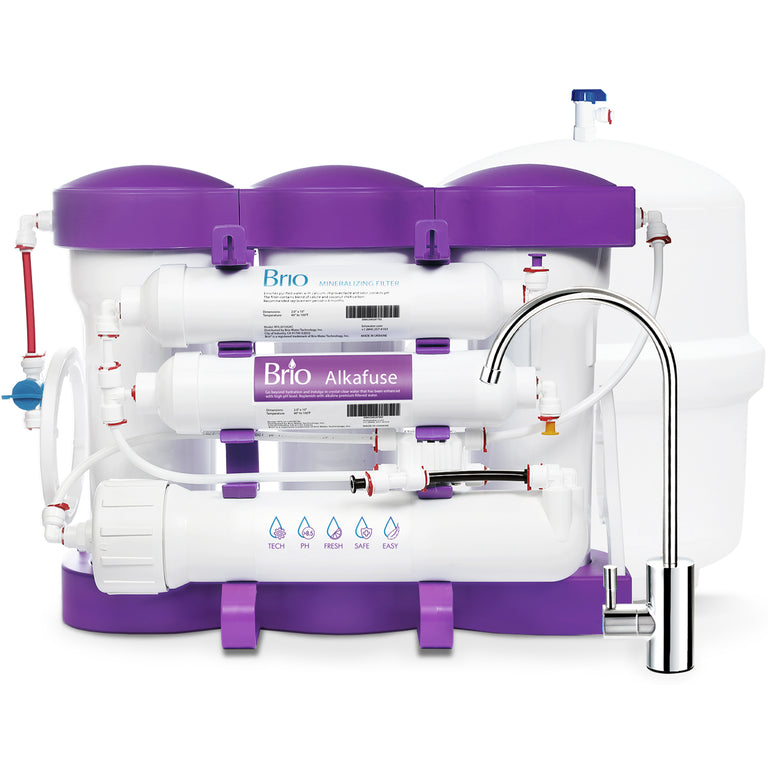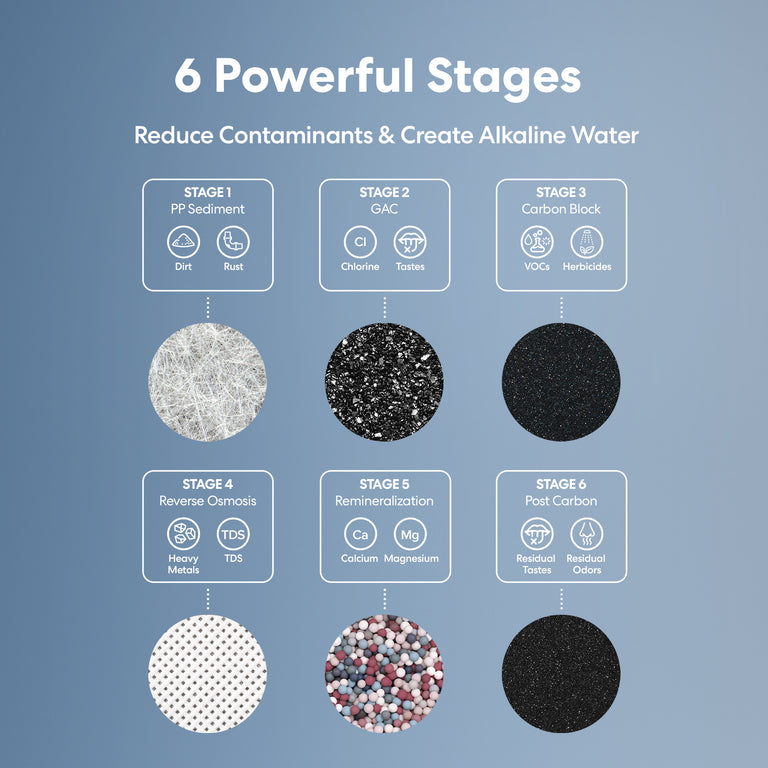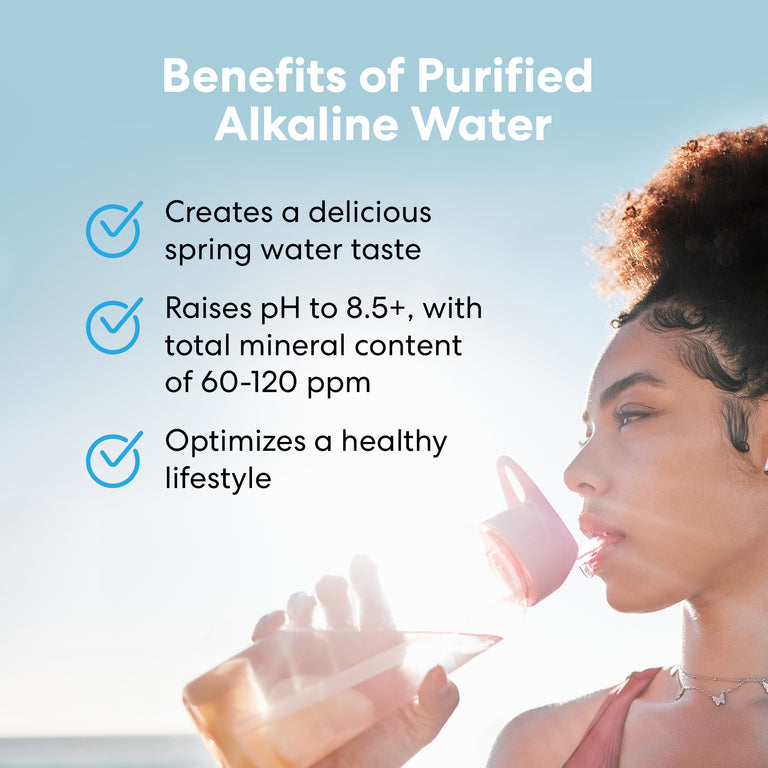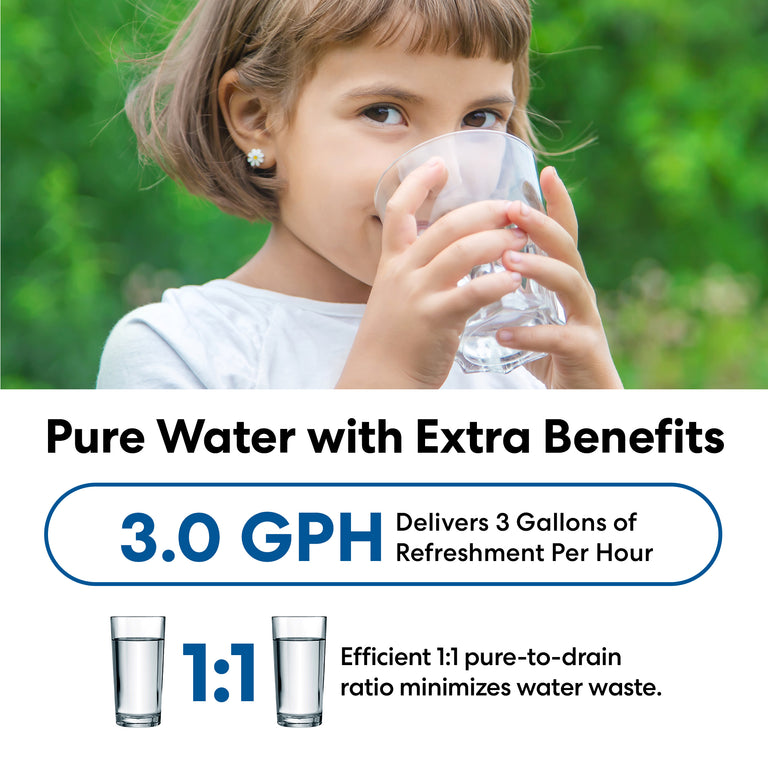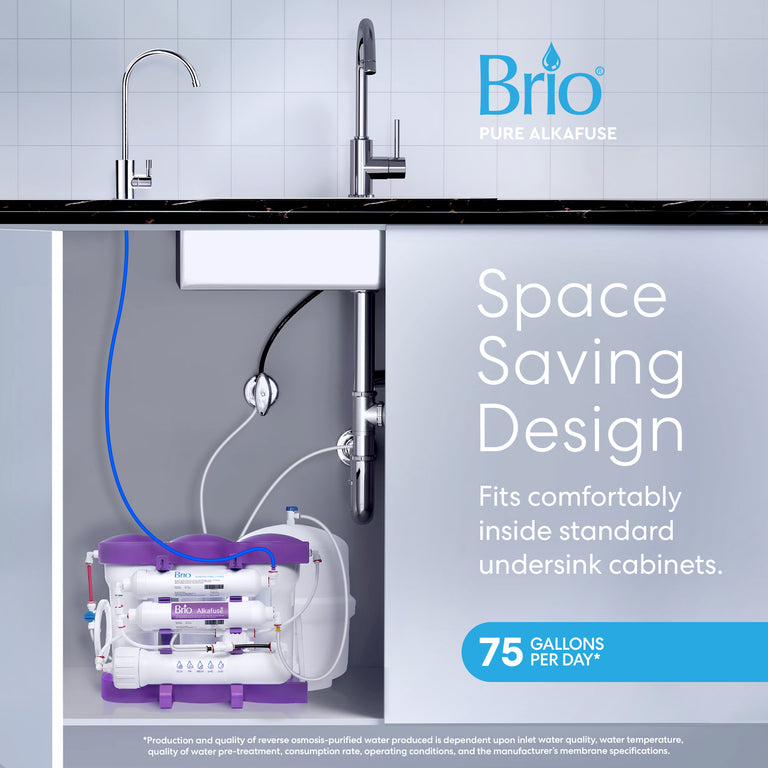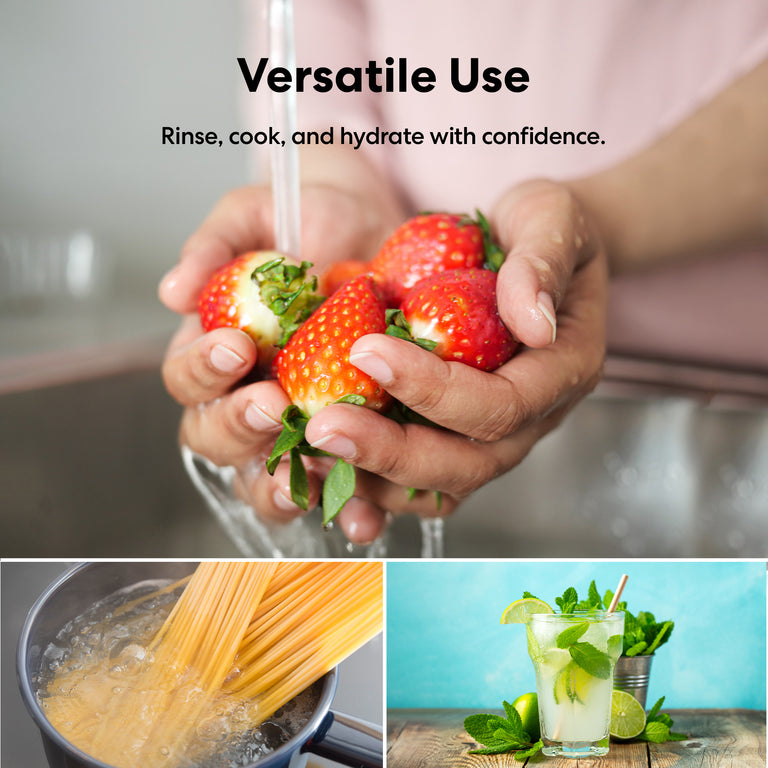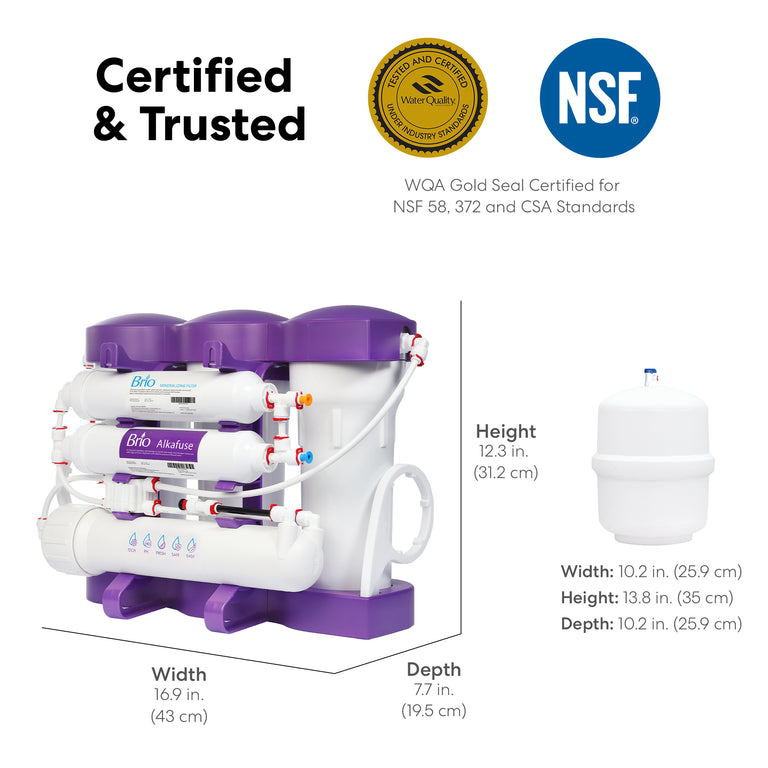 Brio PURE Alkafuse 6-Stage RO Undersink Filtration System
Save 17%
$599.99 MSRP
Enjoy alkaline rich RO-purified water with the Brio PURE Alkafuse 6-Stage Reverse Osmosis Undersink Water Filtration System. Featuring a compact design, the system fits neatly inside most cabinets and includes a 3.2 gallon holding tank that protects purified water until you're ready to pour (faucet included). The PURE Alkafuse RO system produces water with a pH level greater than 8.5.

High alkaline water: equipped with remineralizing filter formulated to replenish acidic RO water with essential dietary minerals, raising pH level to 8.5+, creates a total mineral content of 60-120 ppm
6-Stage filtration: includes PP5 sediment filter, GAC carbon filter, AquaGreen filter, RO membrane, Alkafuse filter, and Post Carbon filter

75 GPD & 1:1 pure-to-drain: up to 75 gallons of purified mineralized water available on-demand and delivered with a 50% recovery rate – only 1 cup of wastewater produced for every cup of purified water dispensed
Easy installation: includes fittings and color-coded tubing for fool-proof connections, water supply connection 1/2" threaded, system dimensions: 16.9"W x 12.3"H x 7.7"D; tank dimensions: 10.2"W x 13.8"H x 10.2"D
Included components: RO undersink water filtration system, 6 filters, 2 filter housing wrenches, 3.2-gallon pressurized tank, faucet, color-coded tubing (4), installation accessories, and user manual
Purified Alkaline Water

Creates a pH of 8.5+, resulting in a fresh and natural spring water taste.

Space Saving Design

Designed to fit neatly inside standard undersink cabinets, leaving plenty of room for storage.

Versatile Use

With a dedicated faucet that dispenses only purified water, cook and hydrate with confidence.