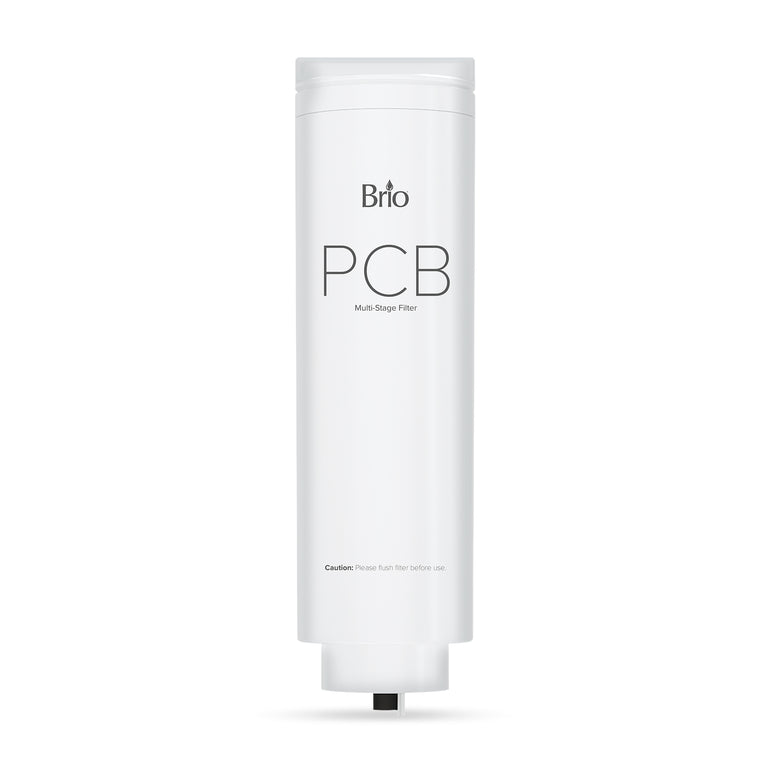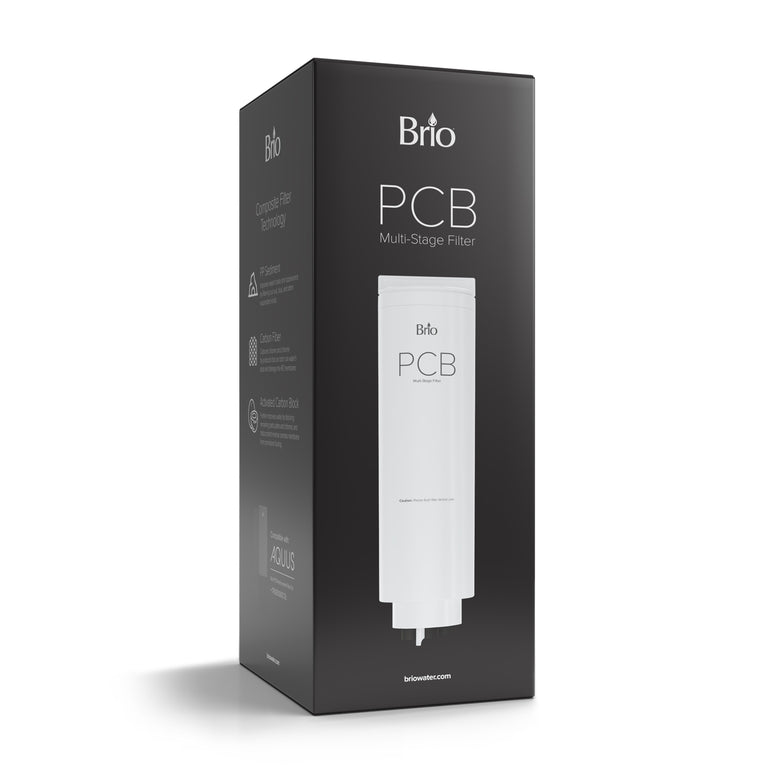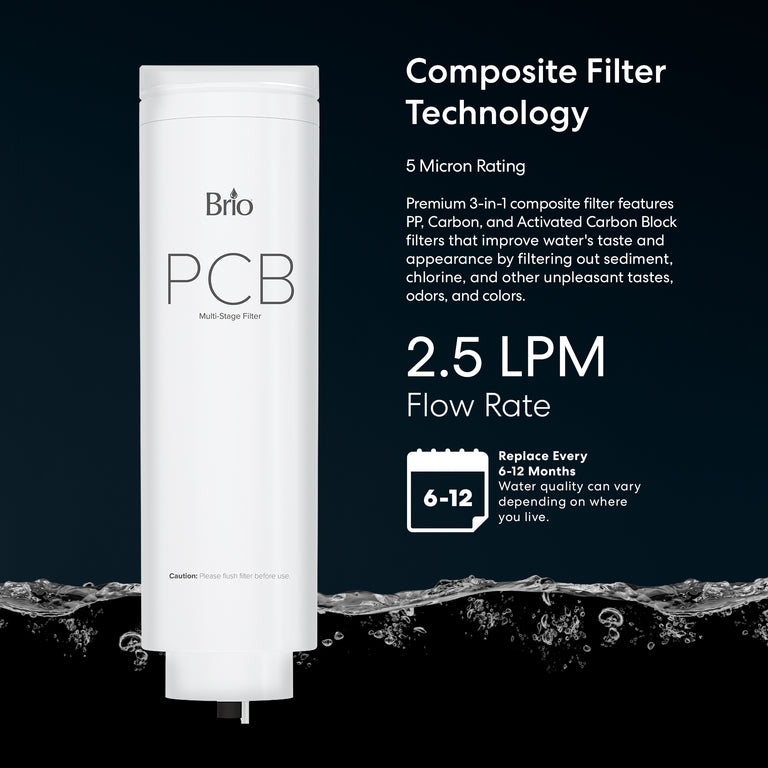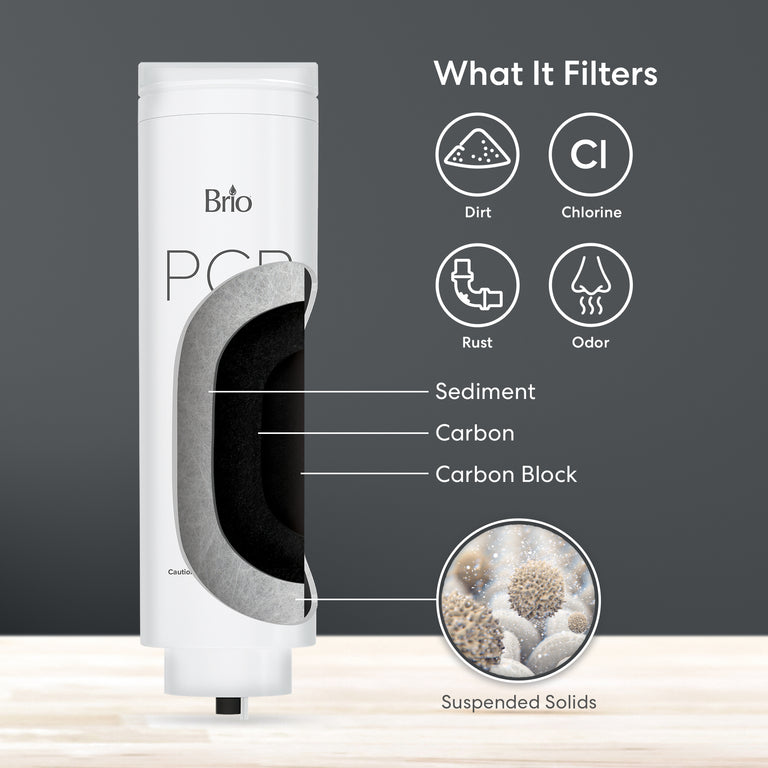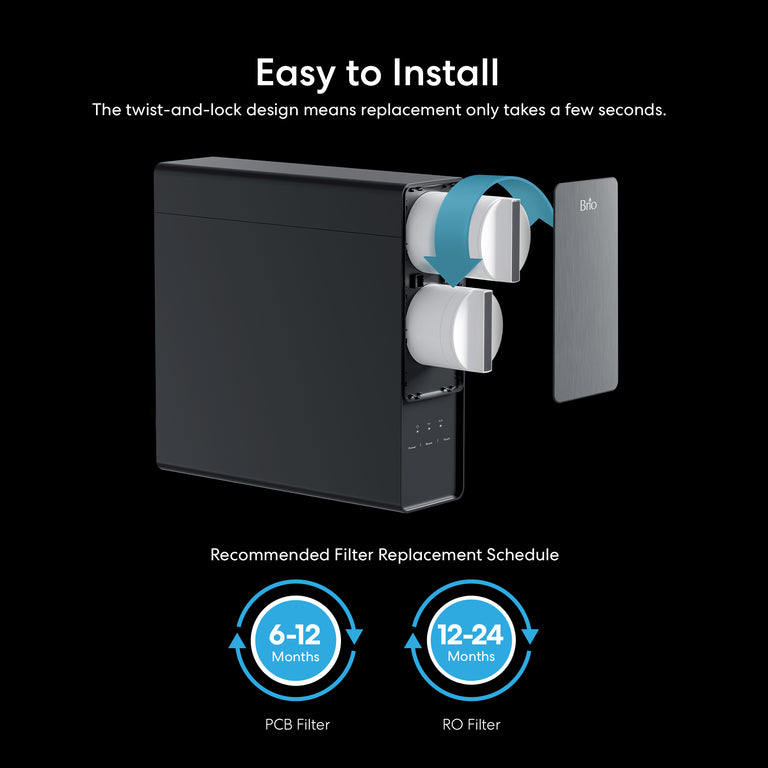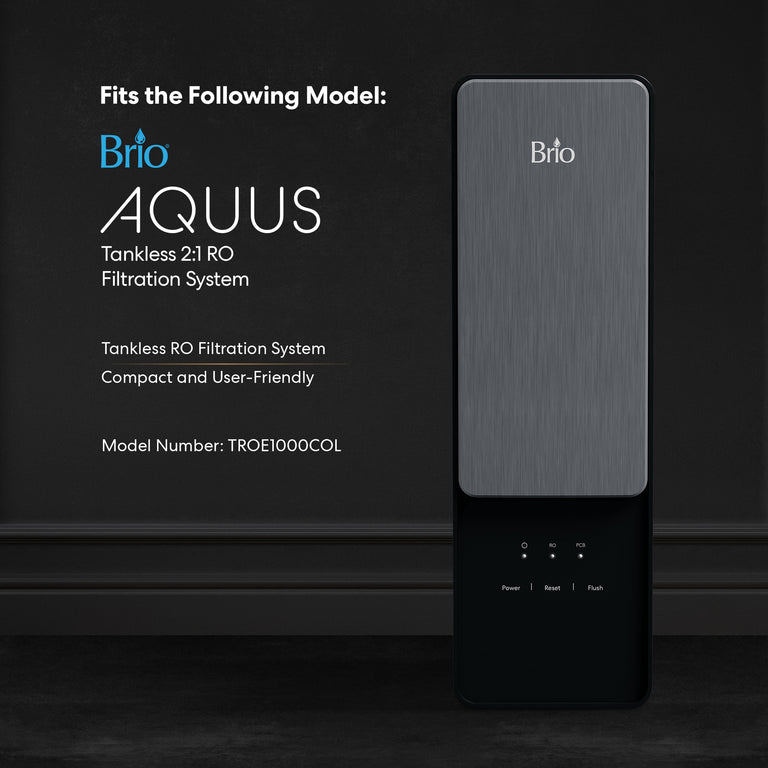 Brio PCB 3-Stage Filter – TROE1000COL Model
Save 33%
$149.99 MSRP
Composite technology: sediment and carbon layers surround a carbon block cylinder, filtering out impurities down to 5 microns
Contaminant reduction: adsorbs chlorine taste and odor, and suspended solids, creating clear, great-tasting water
Fast flow: delivers 2.5 liters per minute for no-wait hydration
Easy installation: remove and replace filter effortlessly due to user-friendly twist-and-lock design
Compatible: fits model TROE1000COL
Better-Looking Water

Melt-blown polypropylene filter blocks sediment, rust, and other particulates that make water look unappealing.

Great Tasting & Odor-Free

Activated carbon fiber layer absorbs chlorine, chlorine by-products, unpleasant odors, and more.

Fast Flow Rate

Keeps up with thirsty households and offices by delivering up to 2.5 liters per minute.