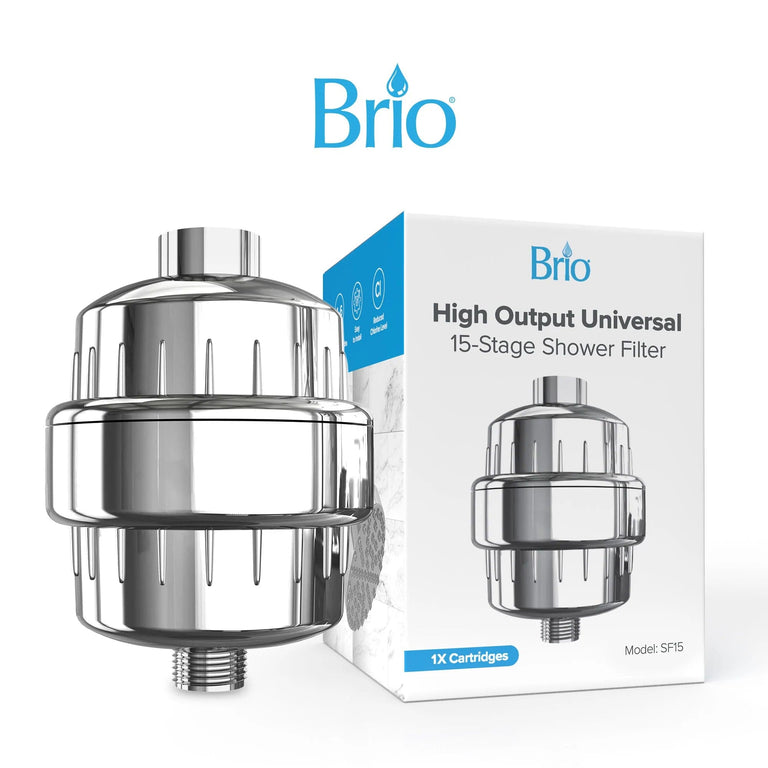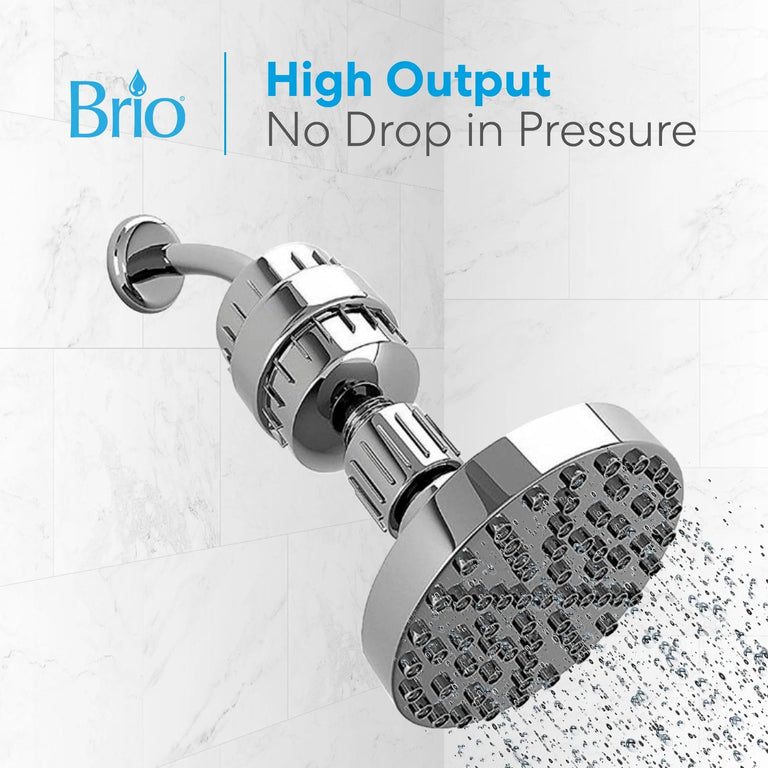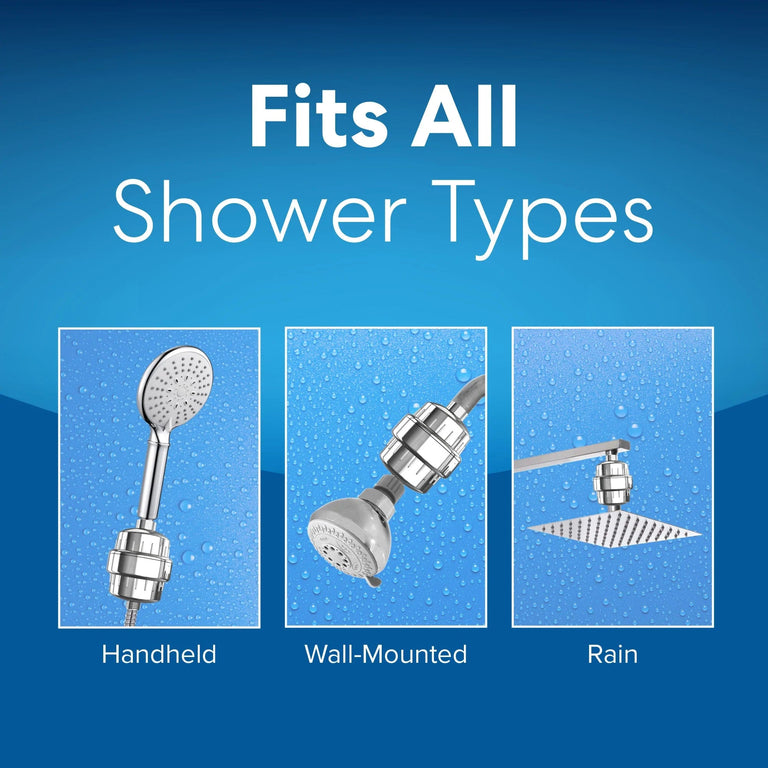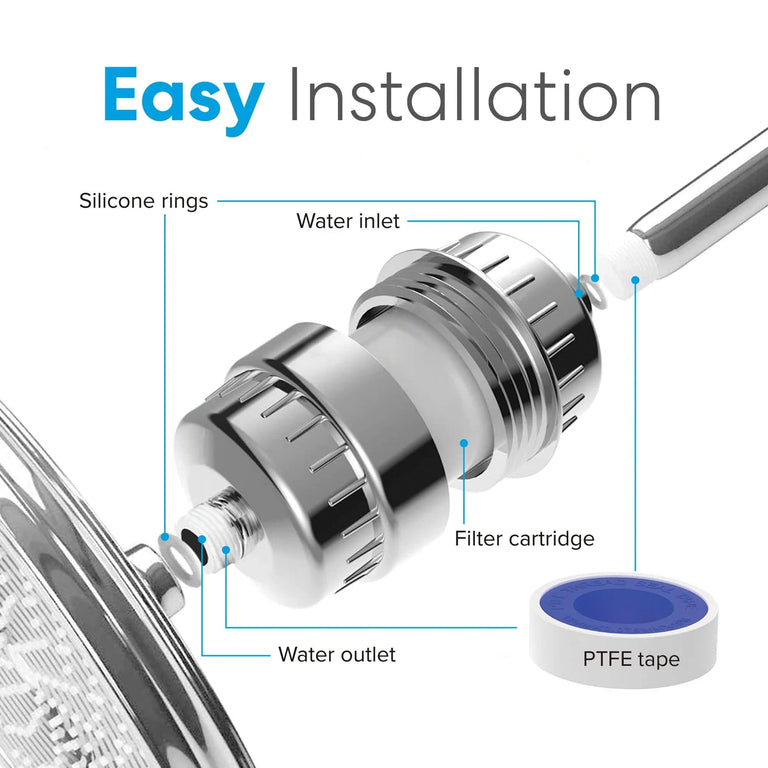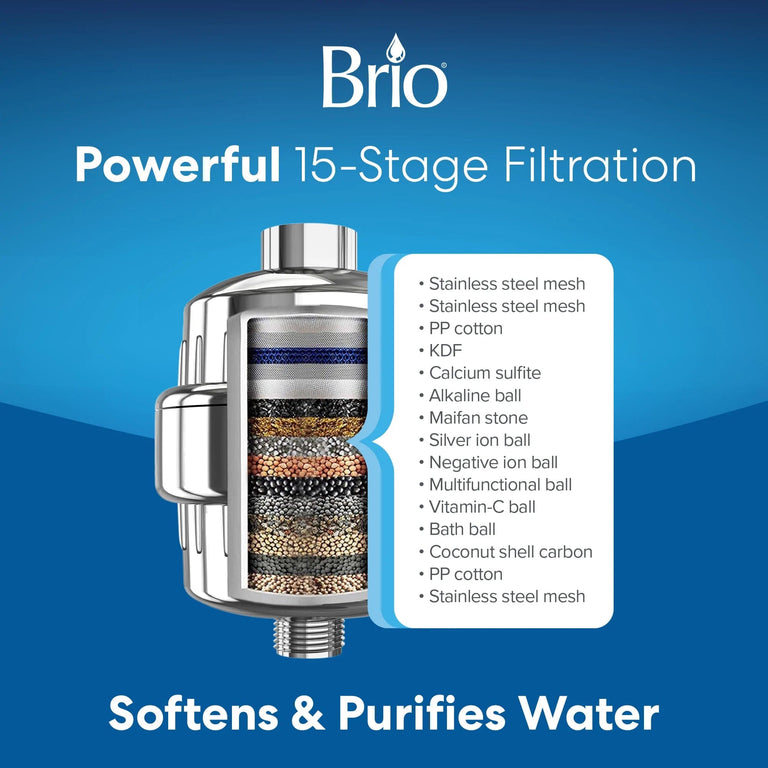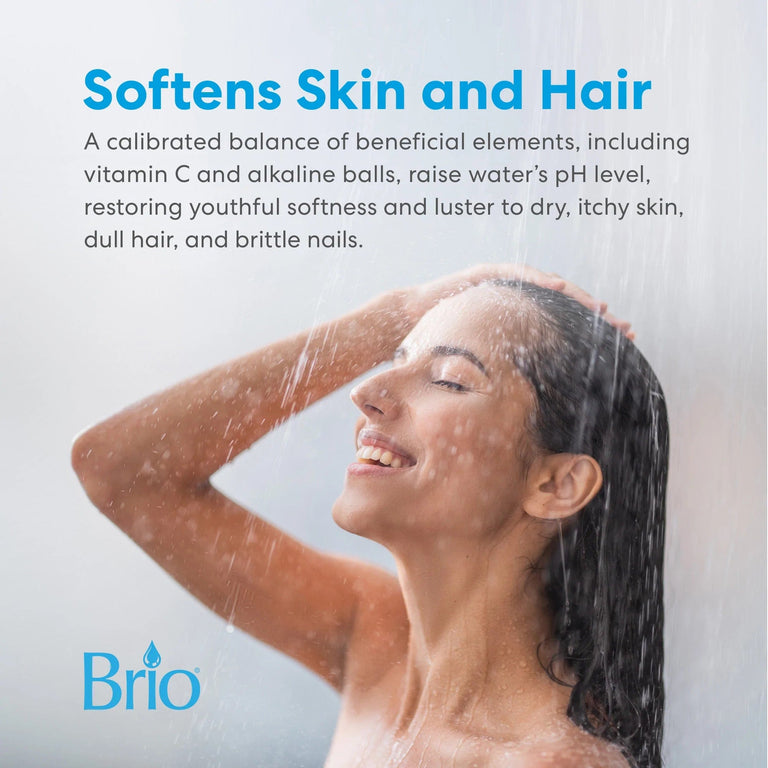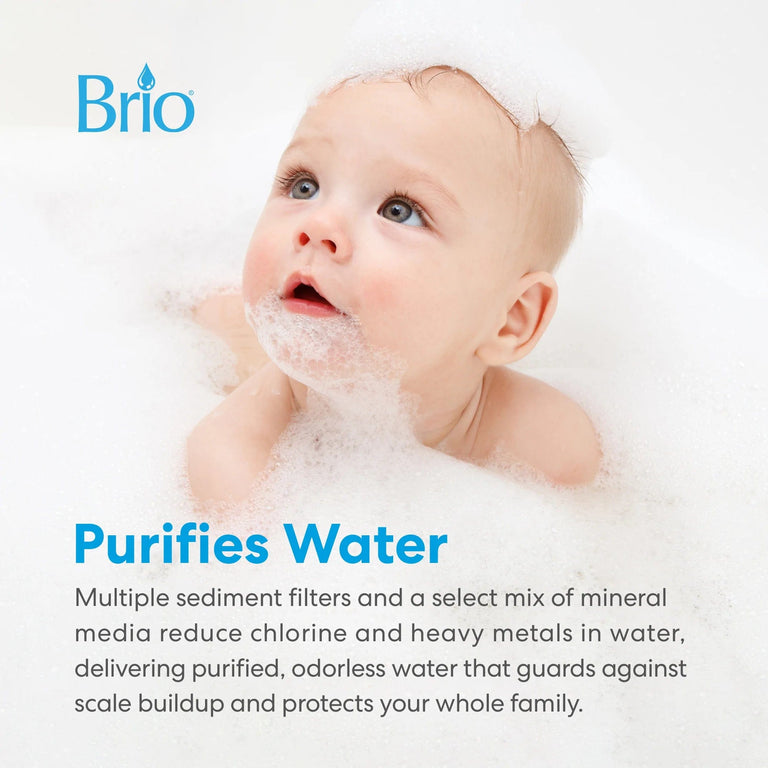 Brio 15-Stage High Output Shower Filter
$24.99
The Brio 15-stage high output shower filter uses multiple layers of filtration, plus a process media made from high-purity copper and zinc, to reduce contaminants like chlorine and heavy metals. It then adds natural minerals and vitamin c to water that nourish hair and skin, leaving them looking soft and supple, and feeling fabulous.
Perfects skin and hair: layers of natural minerals create water that revitalizes skin and hair.
Water purification: mechanical and activated carbon filters intercept chlorine and other pollutants.
No pressure loss: premium design engineered to maintain abundant flow of water, while internal o-rings guard against leaks.
Universal compatibility: works with standard shower heads, with easy installation requiring no tools.