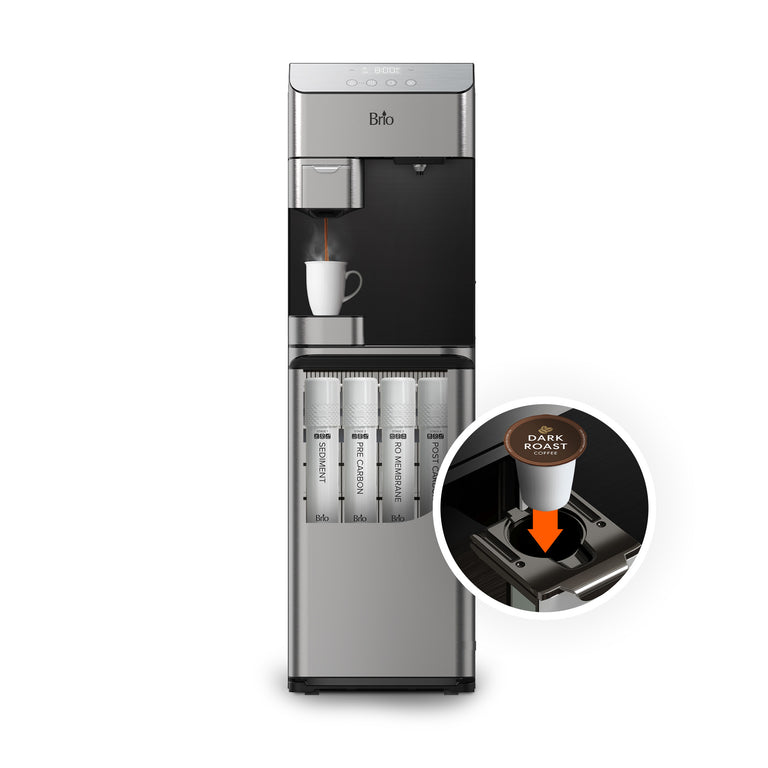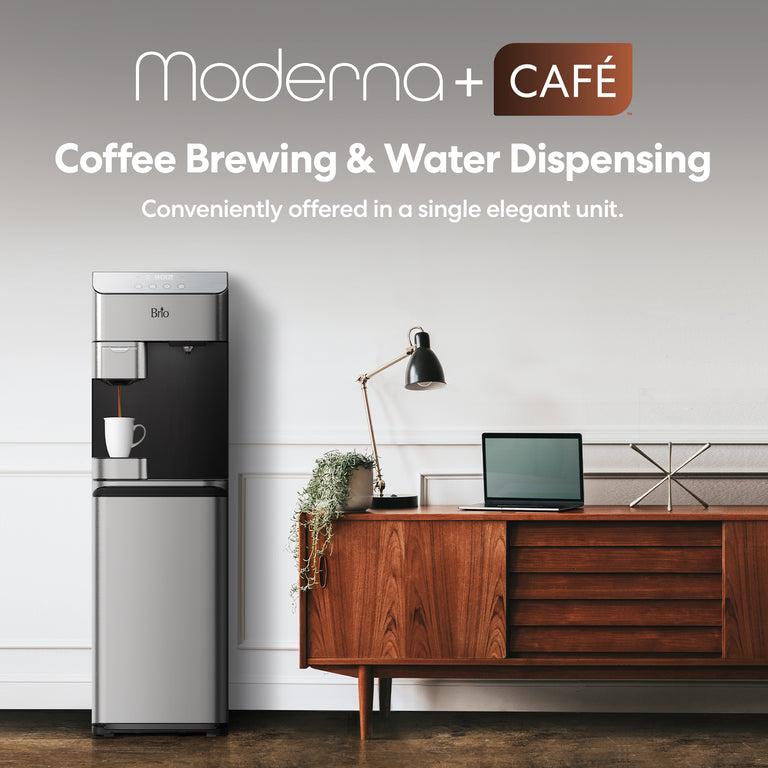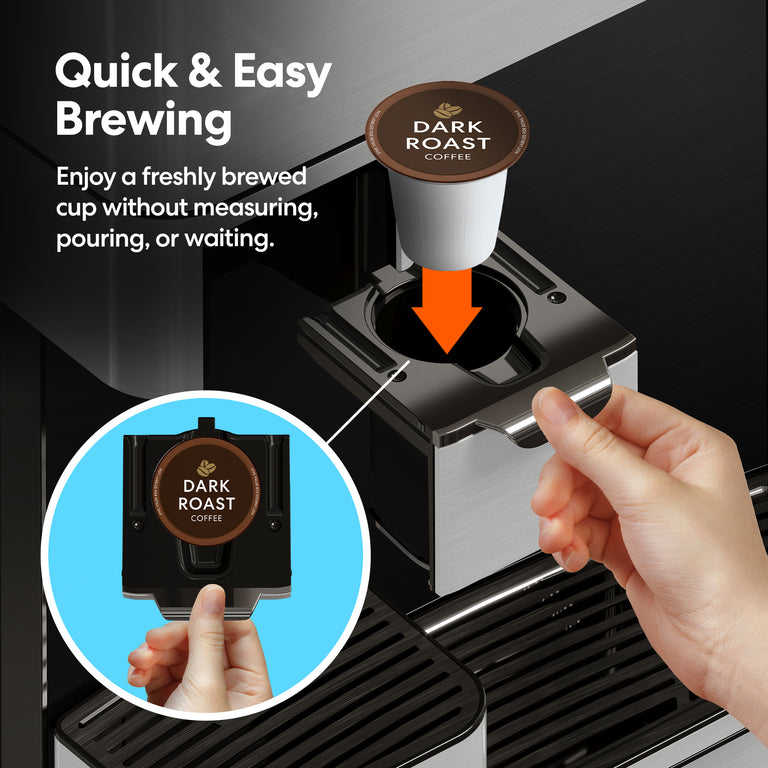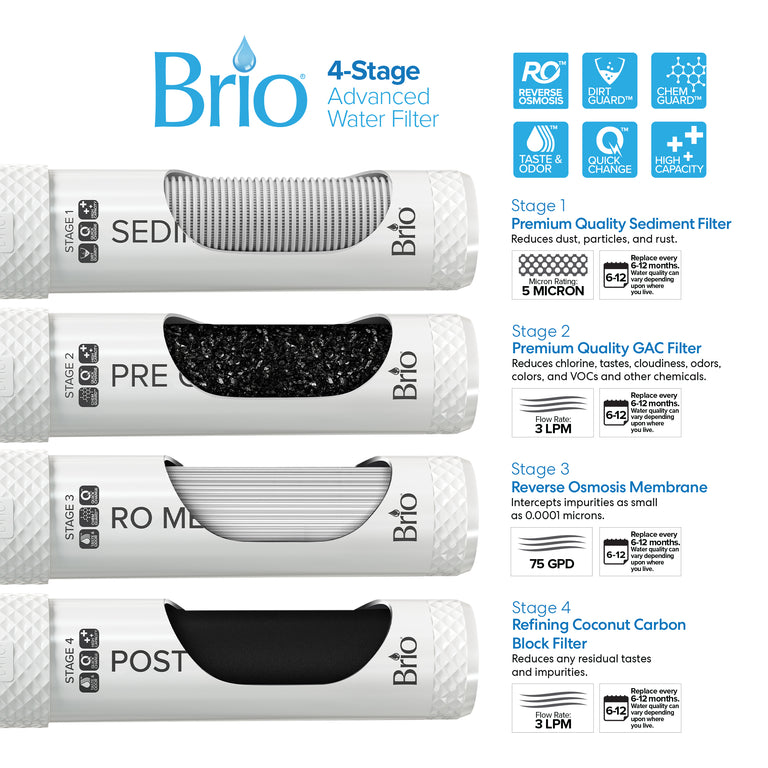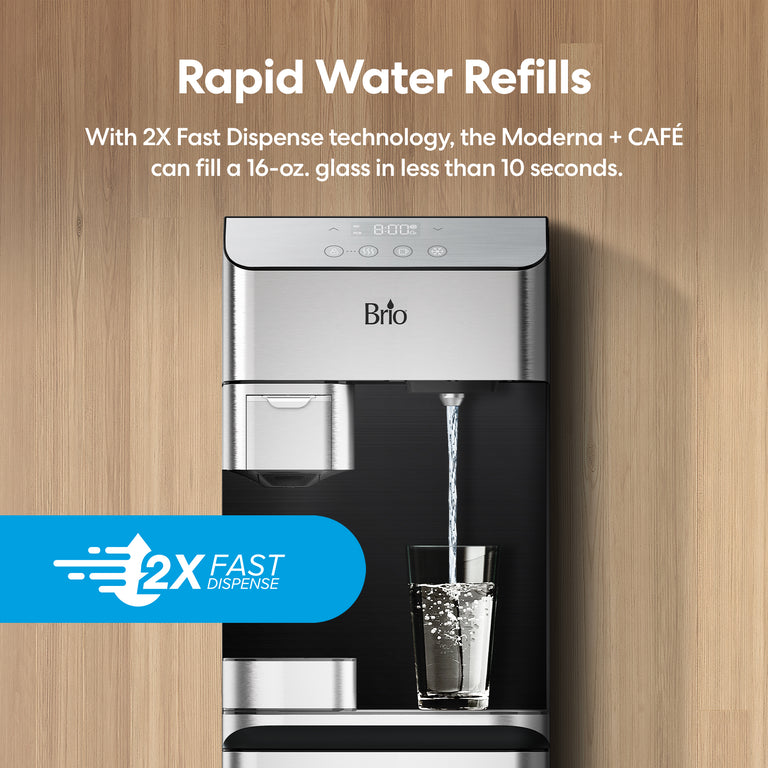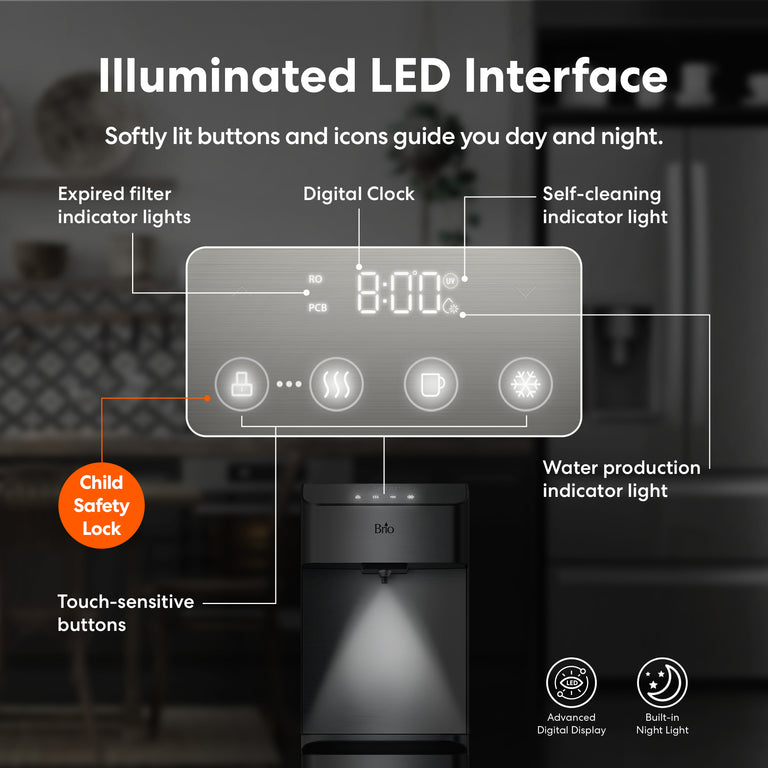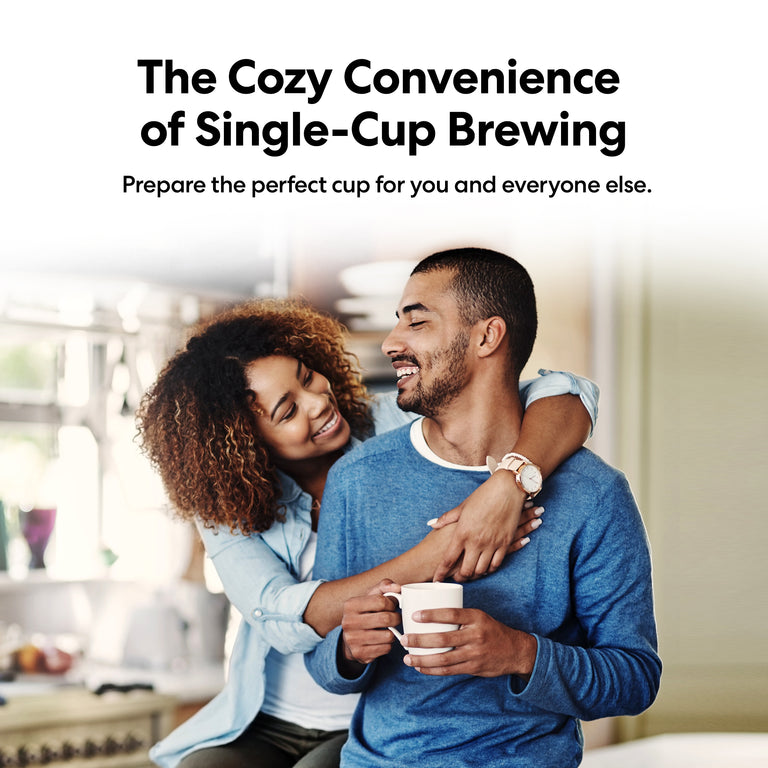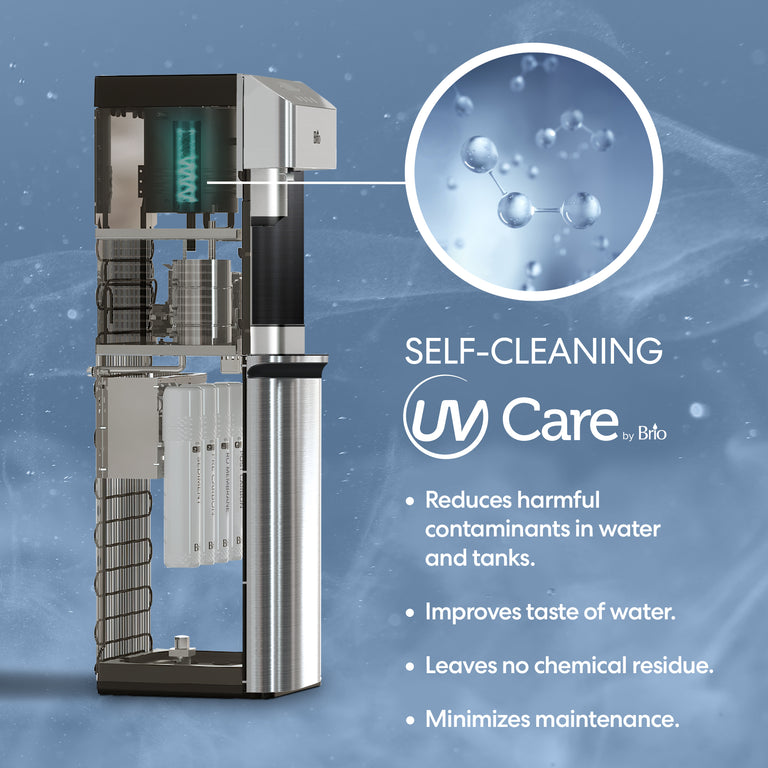 Brio Moderna 4-Stage Reverse Osmosis Coffee Maker & Bottleless Water Cooler
Save 11%
$899.99 MSRP
The Brio Moderna Coffee Maker & RO Bottleless Cooler is a single-cup coffee maker and water dispenser in one. Use single-cup capsules to enjoy 6oz., 8oz., or 10oz. coffee or tea servings with ease, plus dispense comforting hot or refreshing cold water. This intuitively designed cooler is also engineered with powerful 4-stage reverse osmosis water filtration, 2X Fast Dispense technology and a tall 11.5-inch dispense height to make filling and refilling effortless.
Quick brewing: use single-use coffee or tea capsules – no measuring, pouring, or waiting required
Advanced filtration: reverse osmosis filtration eradicates major contaminants and reduces undesirable tastes, odors, and colors
Convenient usability: filling and refilling is easy with a removable drip tray and tall 11.5-inch dispense height
2X Fast Dispense technology: fill large sports bottles and taller glasses in less than 15 seconds
24/7 illuminated LED: eliminates overfills and accidental spills in low-light conditions
Self-Cleaning: UV Care technology cycles on and off automatically, keeping water reservoirs and spout free from buildup
Compatible filters: NFMPP5M, NFMGAC, NFMRO75GPD, NFMCTO5MS4
Late Night Dispensing

No more refill misses. A softly lit display makes dispensing in the dark easy and spill-free.

UV-Infused Cleaning

An automatic cleaning process ensures water and tanks are free from biofilm and other natural contaminants.

Advanced 4-Stage Filtration

Sediment, pre carbon, reverse osmosis, and post carbon filters reduce contaminants, leaving water looking and tasting great.