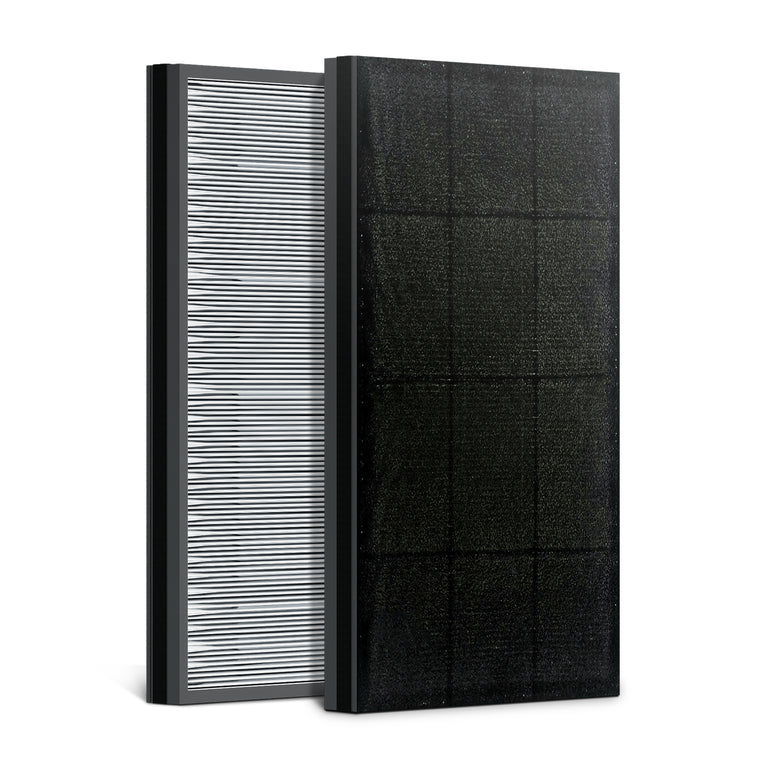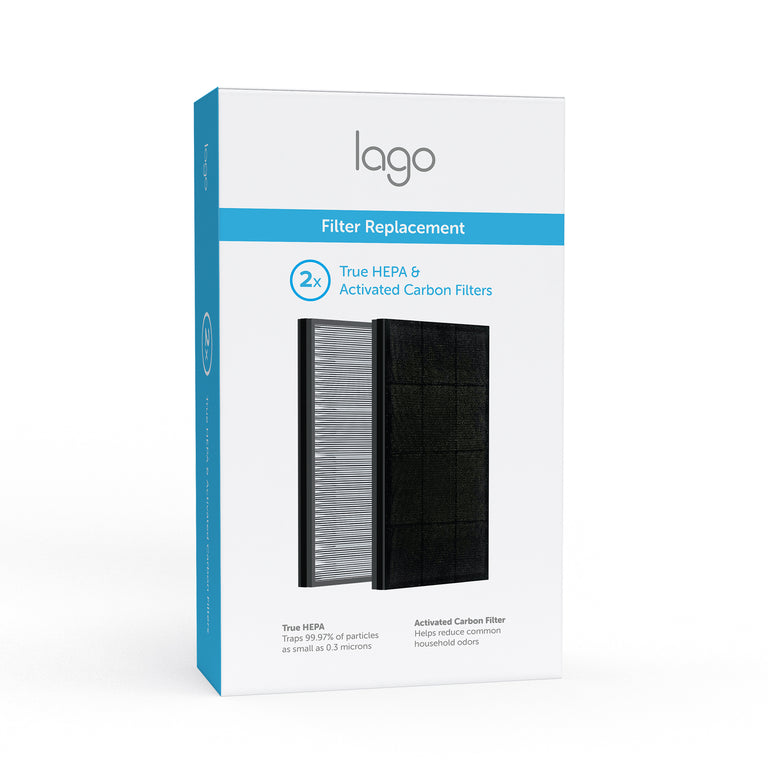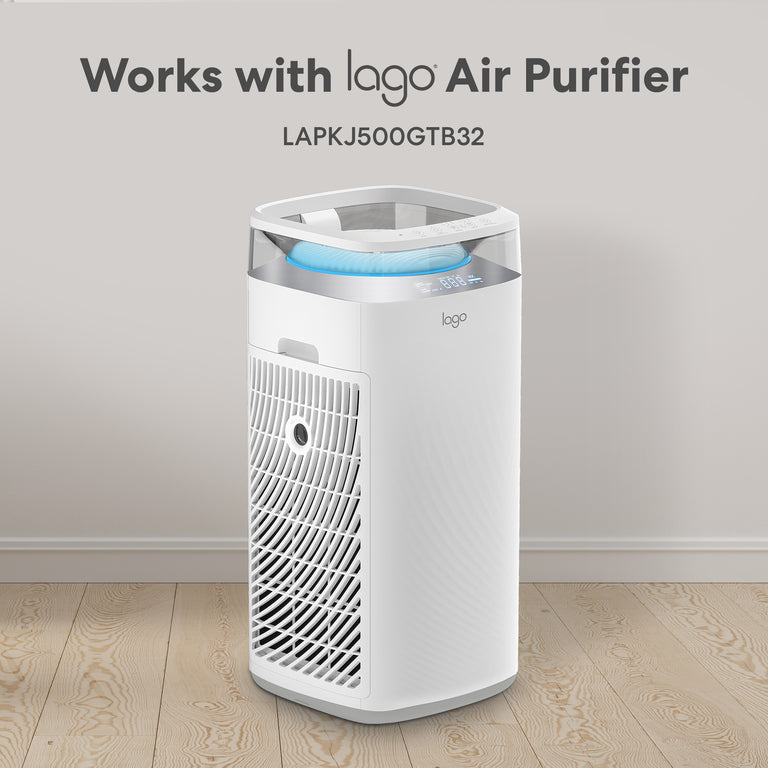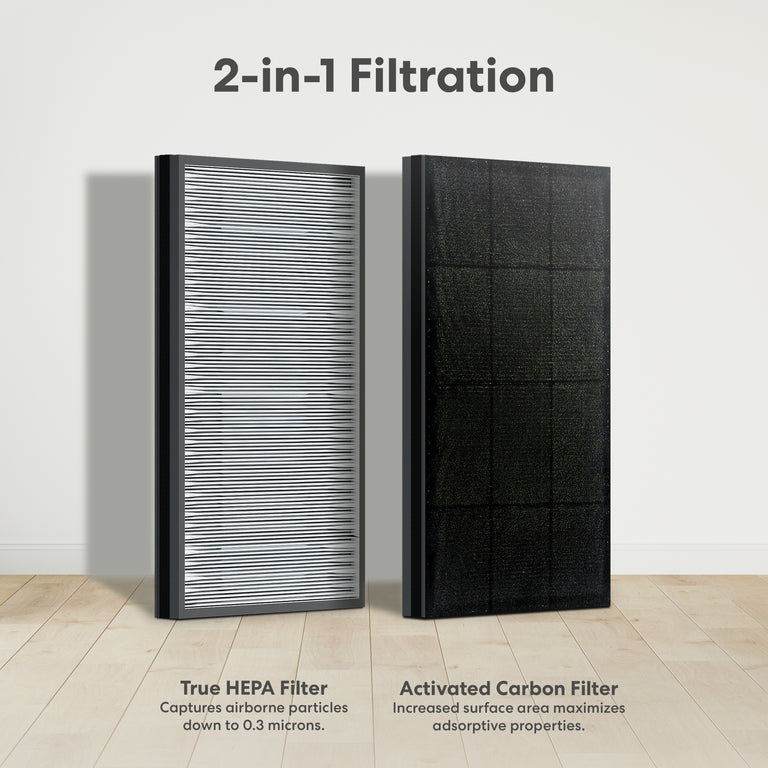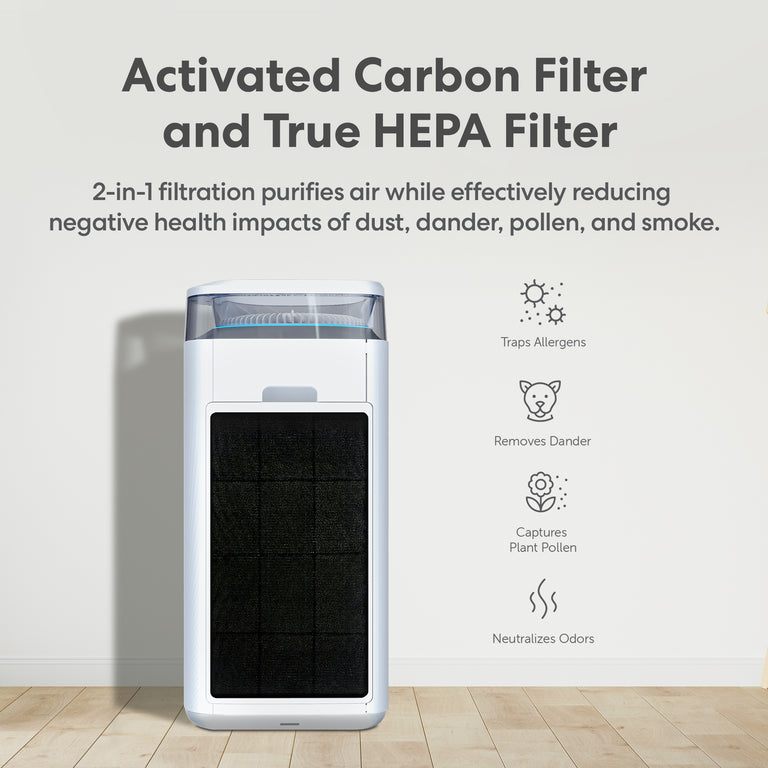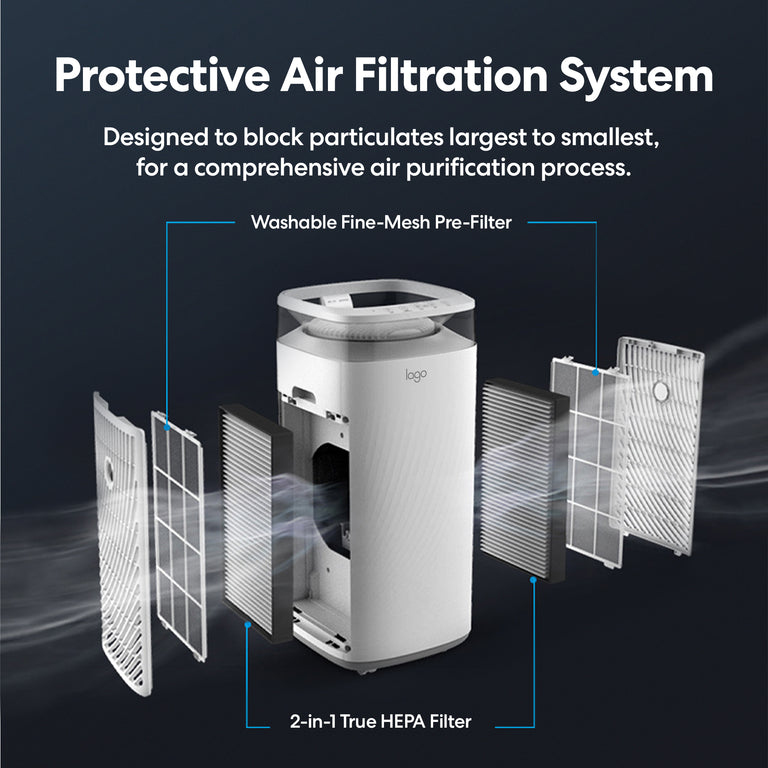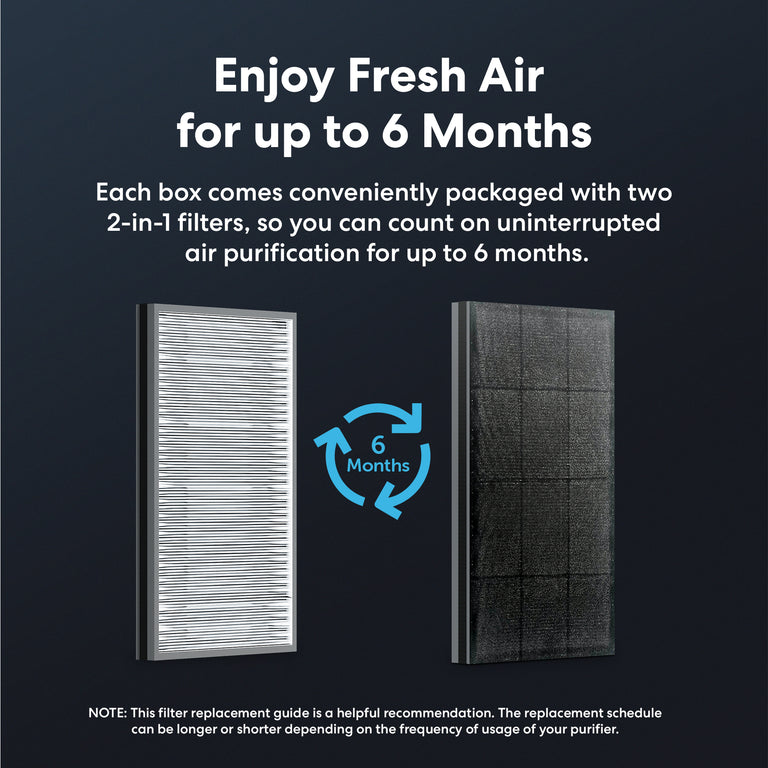 Lago True HEPA & Activated Carbon Filter (2-Count) - LAPKJ500GTB32
Save 23%
$129.99 MSRP
Part of a protective Lago air-filtration system, the Lago True H.E.P.A. & Activated Carbon Filter Set intercepts unpleasant odors, allergens, dust, off-gassed volatile organic compounds like formaldehyde and benzene, down to 0.3 microns. Provides reliable purified air for up to 3 uninterrupted months.
2-in-1 filtration:  H.E.P.A. filter reduces airborne particulates down to 0.3 microns, activated carbon filter intercepts allergens, including pollen, pet dander, and more
Long lasting: replace activated carbon filter every 3 months and true H.E.P.A. every 12 months
Cleaner air: filters air so you can breathe easy
Easy installation: takes seconds to snap filter into place
Compatible: fits model LAPKJ500GTB32
Fewer Contaminants, Healthier Air

Rated at 0.3 microns, the True HEPA filter keeps harmful pathogens out of your home's air.

Breathe Better

Filters out dander, hair, and mites, letting you enjoy family and pet time without odors or allergy flare ups.

Fresher Air, Faster

Swiftly removes strong cooking and smoke odors, keeping them from permeating air and furniture.