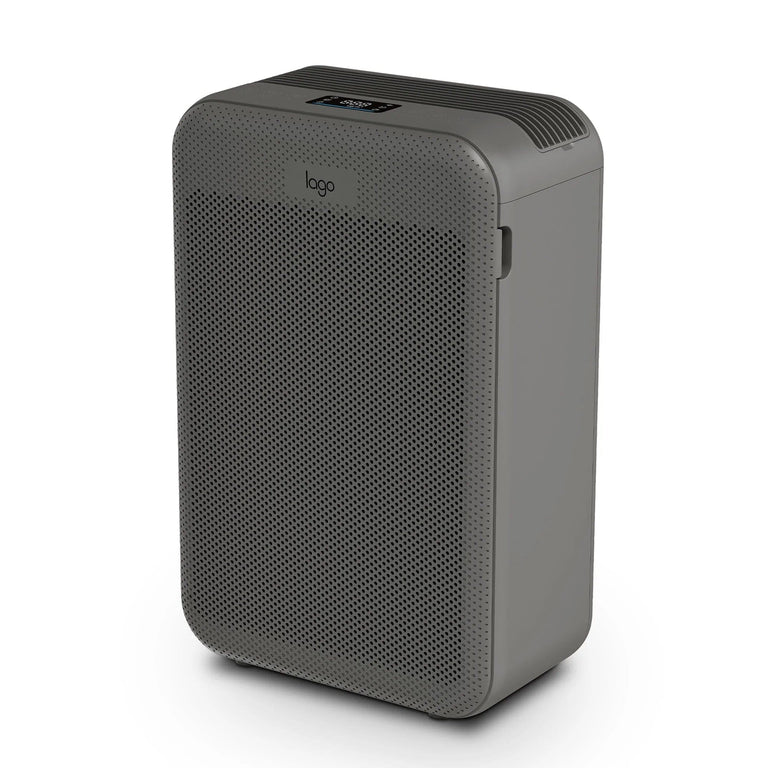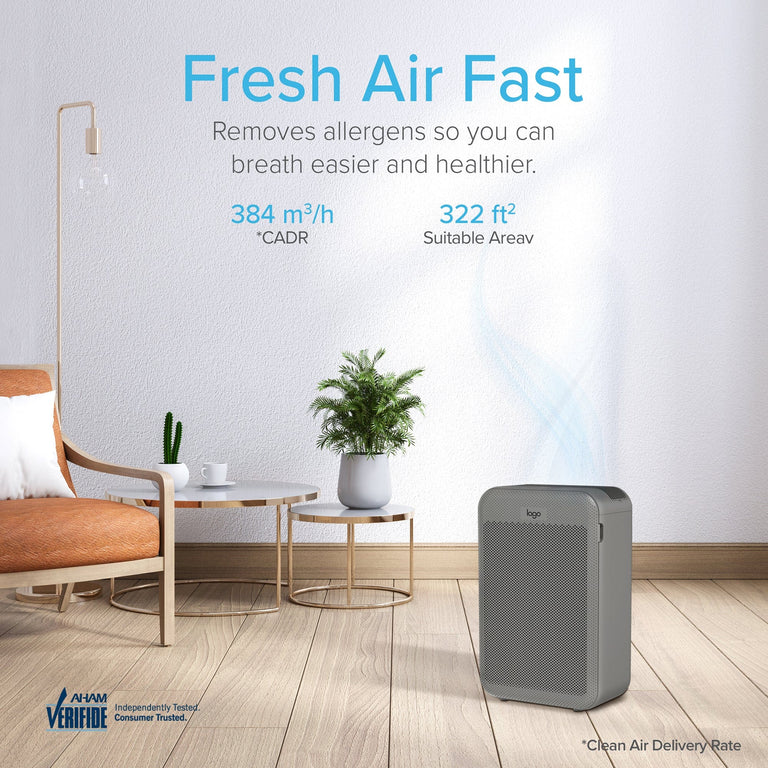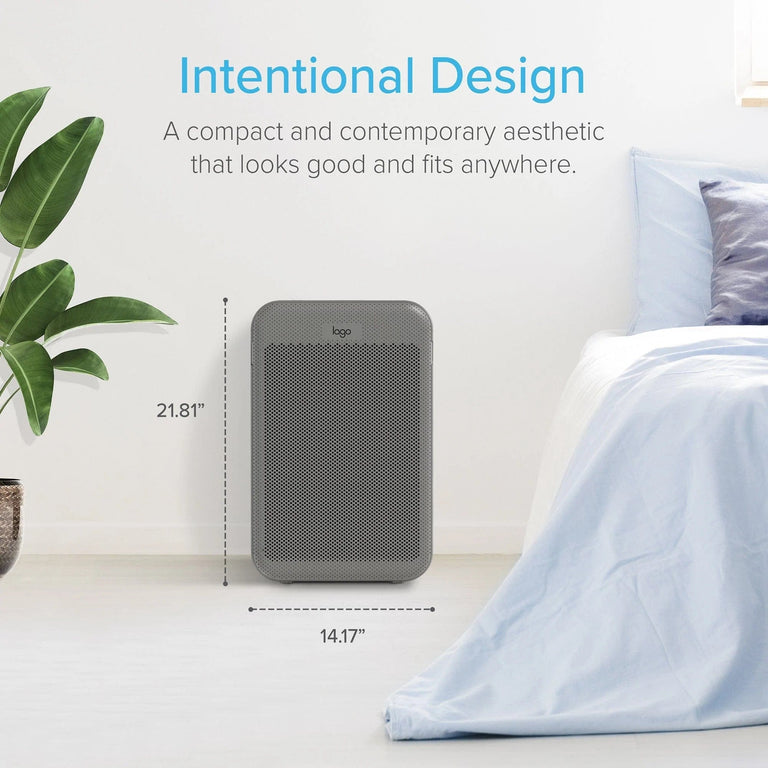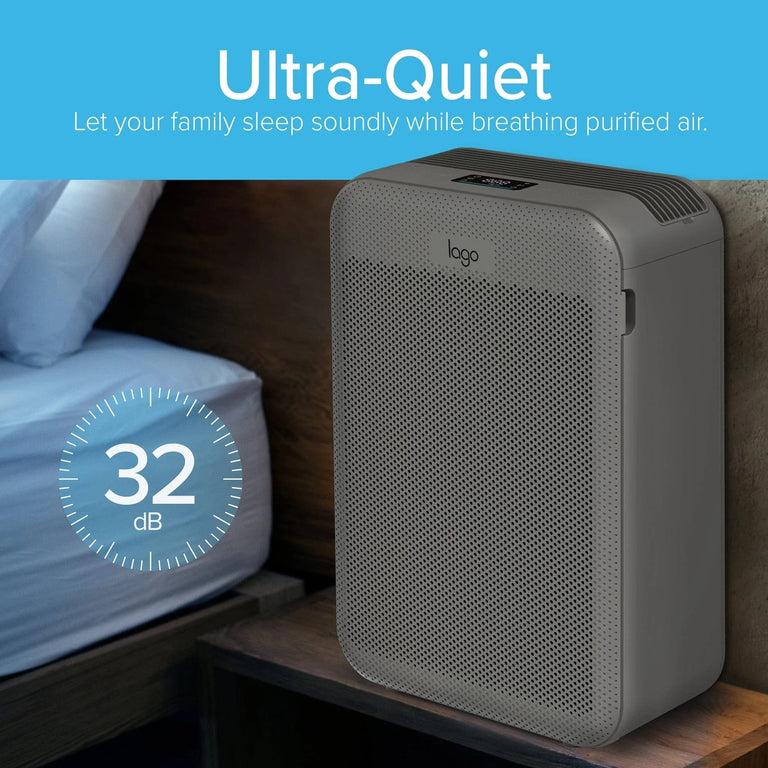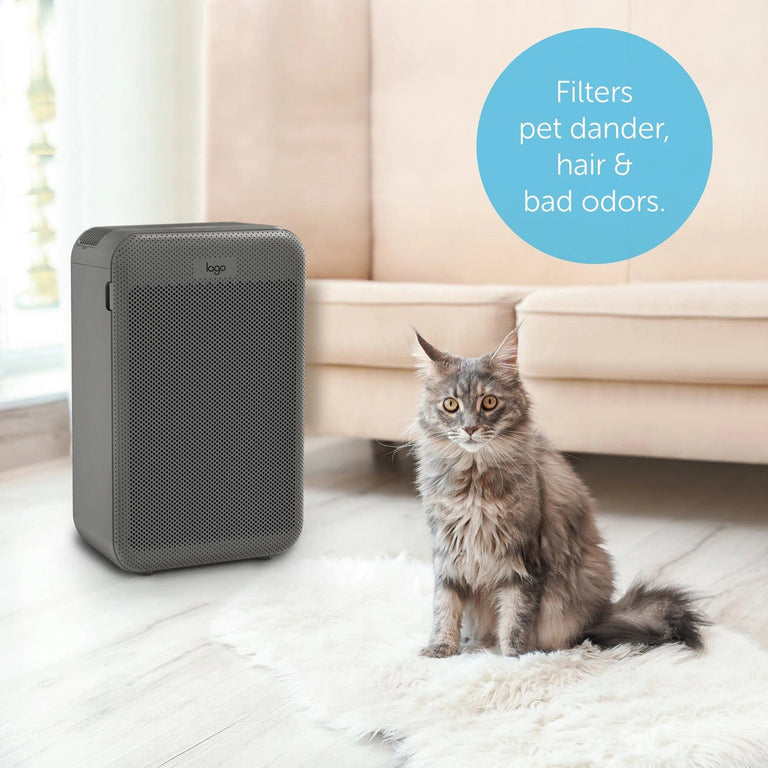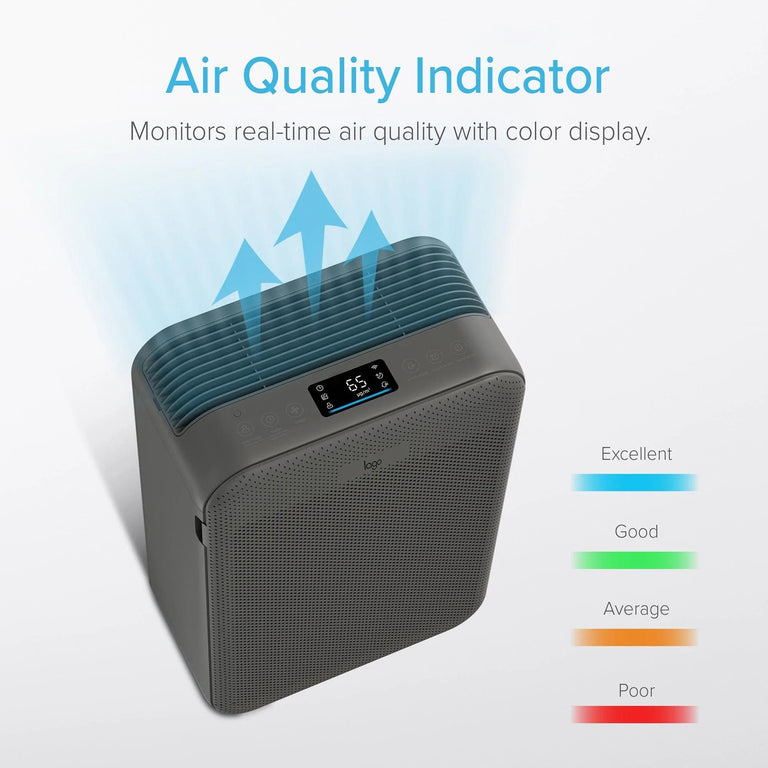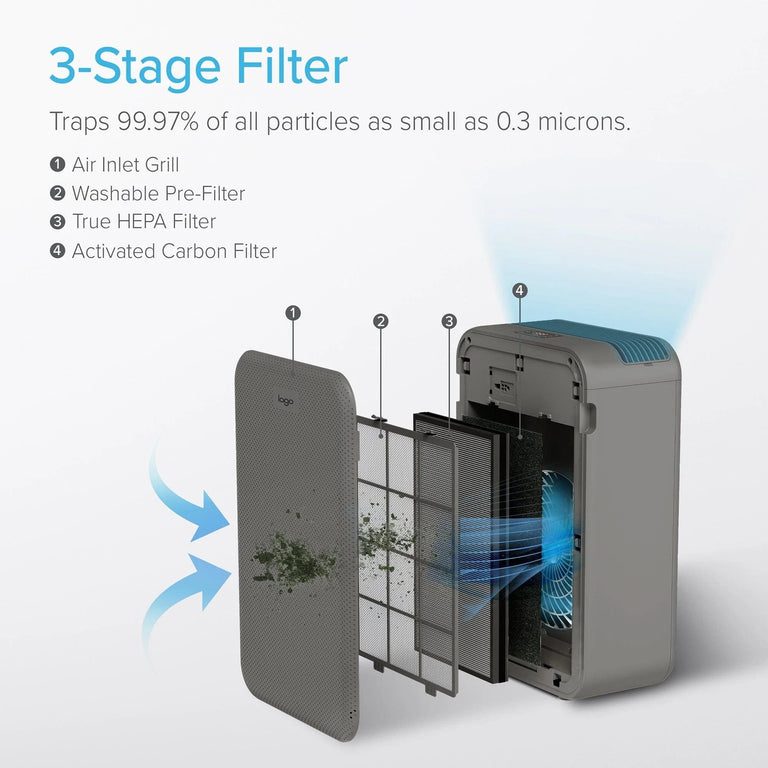 Lago 322 Sq. Ft. 3-Stage Filter Air Purifier Gray
Save 13%
$149.99 MSRP
The Lago 3-Stage Filter Air Purifier distributes clean, odor-free air. The powerful true H.E.P.A. filter effectively removes 99.97% of harmful air particles (as small as 0.3 microns), and the activated carbon filters reduce common household odors. Breathe easier indoors with a Lago purifier.
True H.E.P.A Filter: traps up to 99.97% of harmful air particles as small as 0.3 microns
Effective: powerful filters eradicate mold spores, pet dander, dust, pollen, and undesirable odors
Breathe Easy: activated carbon filter reduces unpleasant odors and creates a refreshingly clarified atmosphere
Illuminated Display: control speed, monitor purification levels, begin timer, activate sleep mode, and set the child lock
Air Quality Indicator

Monitors real-time air quality with color display.

Ultra-Quiet

The low-decibel operation means healthy, uninterrupted sleep so you wake up refreshed and energized.

Pet Friendly

Quickly and efficiently eliminates pet dander and hair, while filtering out bad odors so you and your furry friend can safely enjoy together-time at home.