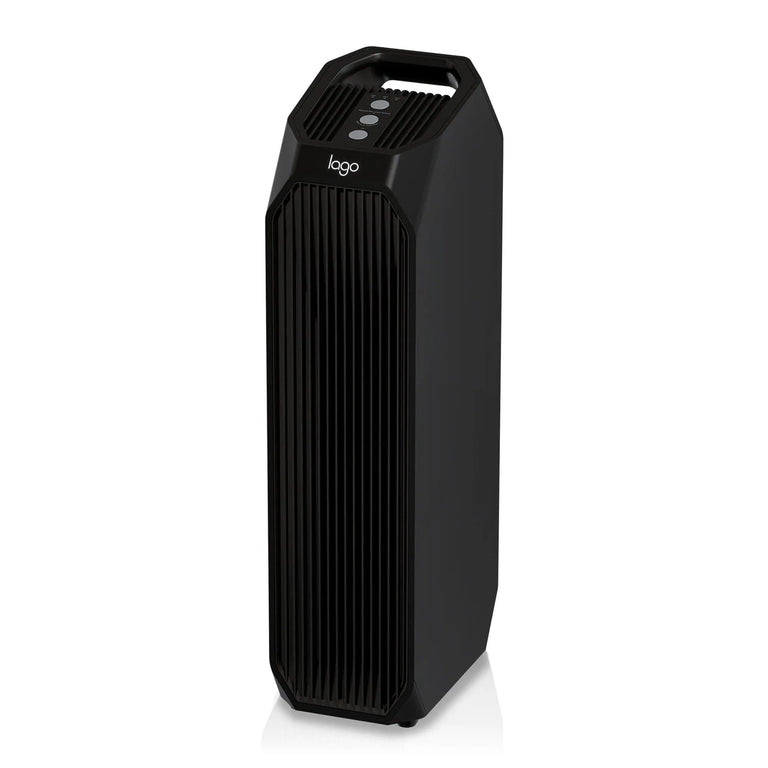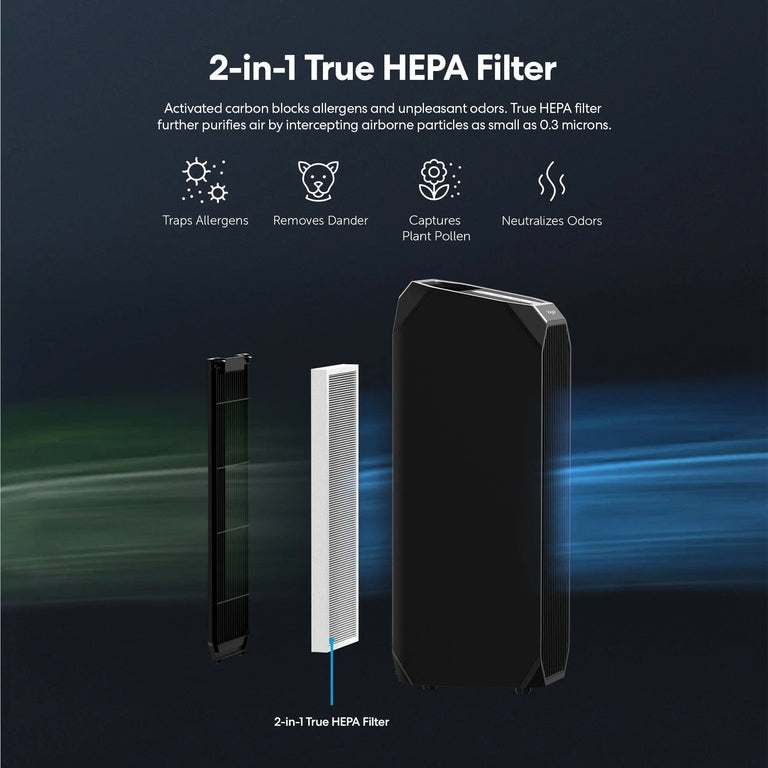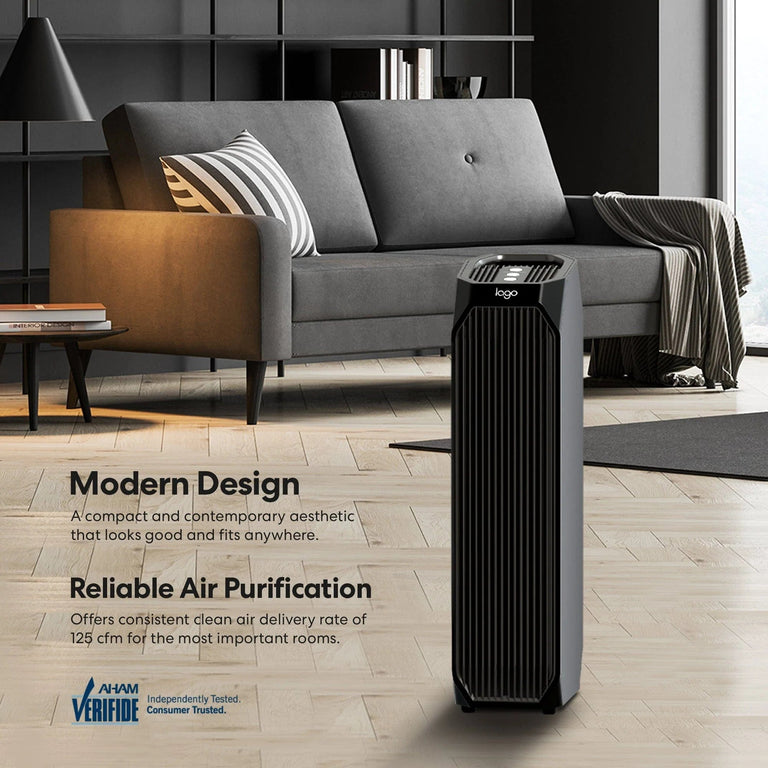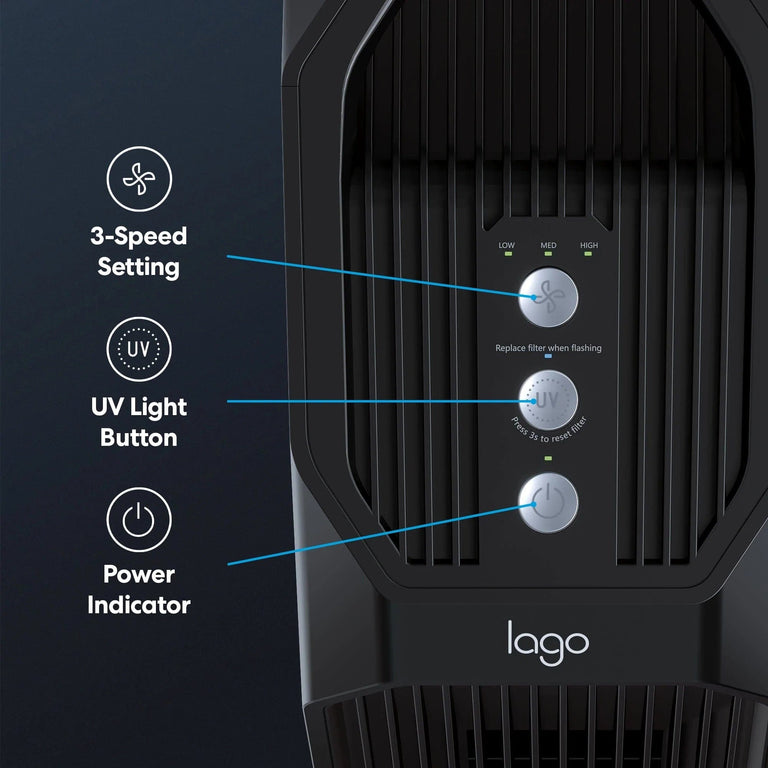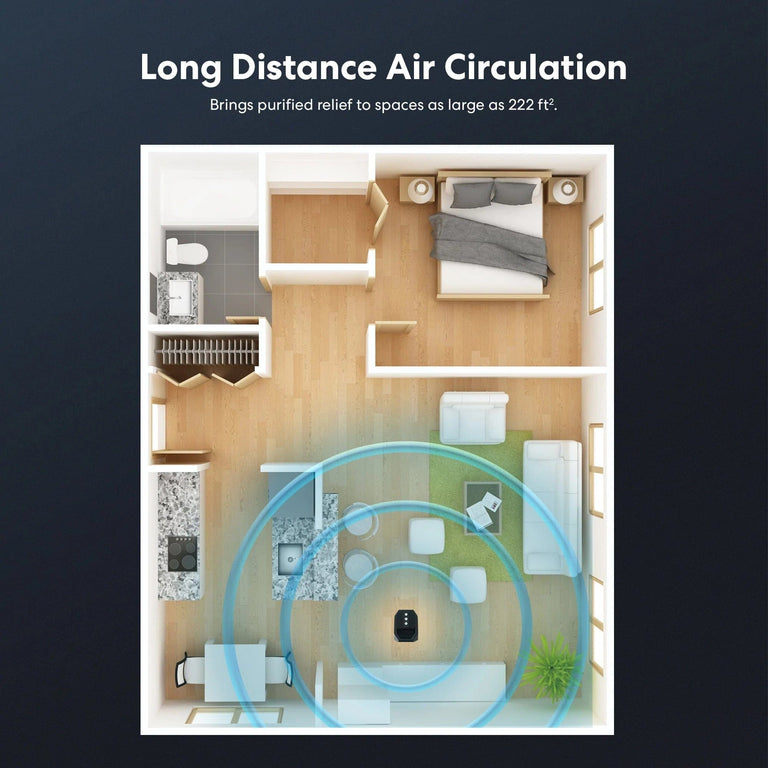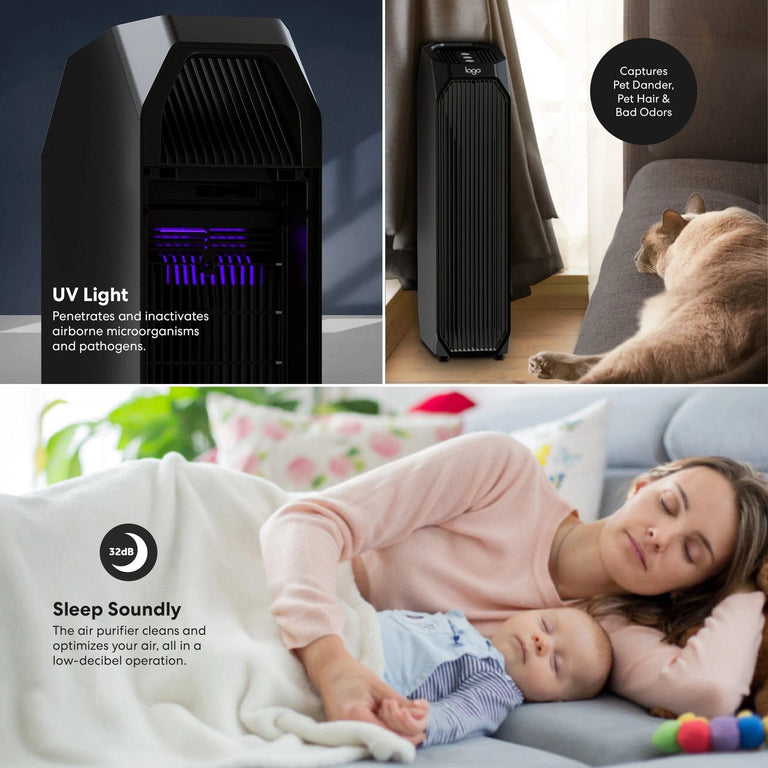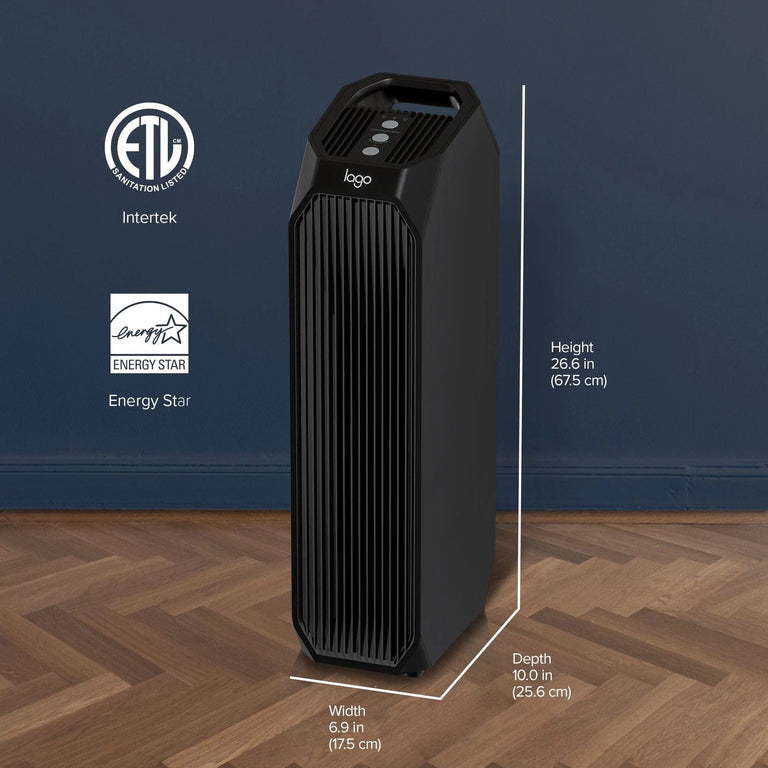 Lago 2-in-1 Air Purifier
Save 10%
$99.99 MSRP
The advanced Lago 2-in-1 HEPA Filter Air Purifier intercepts harmful airborne contaminants in spaces up to 222 sq. ft. This robust unit blocks everything from irritating allergens such as dust and pet dander, to more worrisome contaminants like formaldehyde and ultra-fine particulates (as small as 0.3 microns) found in smoke/air pollution.
2-In-1 Filtration: H.E.P.A. filter blocks particulates to 0.3 microns, which are the most damaging to respiratory health, while activated carbon filter sequesters unpleasant pet, bathroom, and kitchen odors
Allergy Relief: blocks allergens such as dust, pollen and pet dander that trigger sinus and asthma attacks, leaving you and your family breathing healthier air
Ultraviolet Light: penetrates and inactivates airborne microorganisms and pathogens including harmful fungal spores, bacteria, and viruses
Compact: measuring 6.9"W x 26.6"H x 10"D and weighing 12.8 pounds, the sleek design fits into tight spaces and offers powerful AHAM-verified air purification of 125 CFM for rooms up to 222 sq. ft.
Washable Pre-Screen: equipped with washable pre-screen

to maximize the life-span of the activated carbon filter
UV Light

Effectively neutralizes airborne microorganisms and pathogens before they reach the air you breathe.

Better Sleep and Cleaner Air

With a quiet 32 dB operation, you and your family will enjoy refreshing, uninterrupted sleep.

Exceptional Design

Easy 3-button functionality, including 3 speed settings and a filter-life indicator that keep you on top of your home's air.